Mozart Requiem in Vienna

- 2 December to 5 December 2022

Directed by Nigel Perrin
Mozart Requiem in Vienna
Join us to sing Mozart Requiem in Vienna
Every two years since 2012, Runbysingers has offered UK singers the opportunity to take part in a very special anniversary tribute to Mozart. This year we will return to Vienna to join Nigel Perrin, a full Baroque Orchestra and a quartet of professional soloists to perform this well loved work on the eve of Mozart's death. Please note, this is not a Bring & Sing event - places are strictly limited and the event is always over-subscribed.

Vienna, for many people the music capital of Europe, is a magical destination during Advent with Christmas markets in full flow and visiting choirs performing in the Town Hall. Vienna is always elegant, sophisticated and cultured - but December sees it at its very best.

There will be ample time to explore the Christmas markets, buy some hand-made decorations, or sample some hot punch and grilled sausages. You will also want to experience the traditional Coffee Houses, visit the Spanish Riding School and the Imperial Palace, explore Vienna's excellent art museums - maybe even take in a concert. Please consider adding on a day to your visit if you possibly can.

The weekend will begin with a welcome drink and dinner at 7.00 pm on Friday evening Rehearsals will begin at 9.30 am on the Saturday morning.

The concert will take place on the night of 4 December - the eve of Mozart's death in 1791.

Who is the course for?
This course is for experienced choral singers of all ages; it is not suitable for beginners or people who are not singing on a regular basis. Participants must be familiar with the work and have sung it recently - ideally within the last two years. You must agree to prepare your part properly before you come. There will be a pre-event rehearsal in London on Sunday 20 November which singers will be strongly encouraged to attend. If it has been a while since you sang the Requiem, you might also want to consider buying one of the excellent ChoraLine rehearsal tapes/CDs available online. These are available for individual parts.

We shall be singing from the Barenreiter edition of the work edited by Sussmayr and singers will need to bring their own copies of the score. You only need the Vocal Score (BA4538) - which is pale blue - not the Organ score. We will all stand for the duration of the concert so, if this is likely to be difficult for you, please contact us to discuss.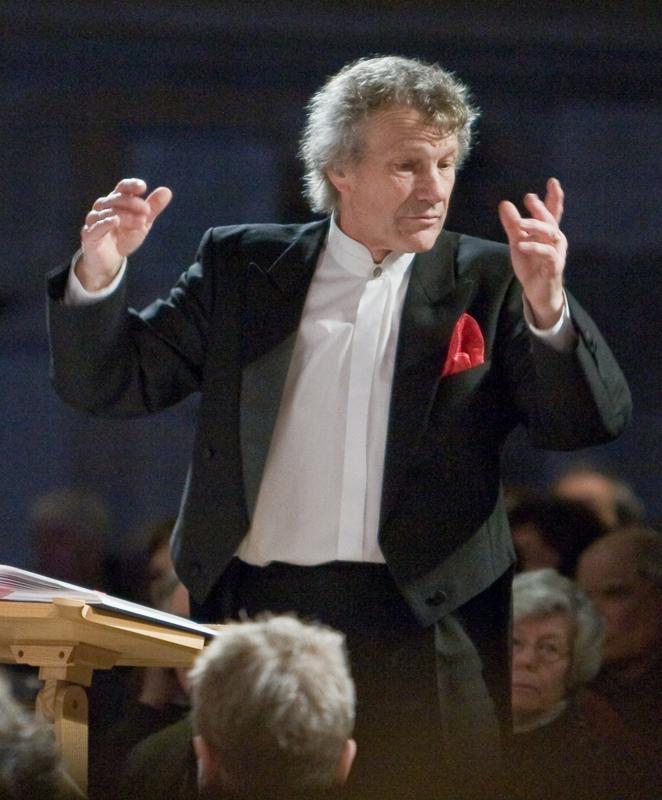 Musical Director - Nigel Perrin
Nigel's long and distinguished musical career has embraced both classical and light music, as a singer, choral director and teacher. He started his musical life as a cathedral chorister at Ely, going on to spend three amazing years as a choral scholar at King's College Cambridge, studying under Sir David Willcocks. As the high voice of the original King's Singers, he recorded some 25 albums, travelled the world and appeared in countless TV shows with many other renowned artists. read more...
Music
MOZART REQUIEM (Barenreiter)
Where to stay?
Accommodation is expensive in Vienna - especially when Mozart's death date falls over the Advent weekend. For this event we have therefore chosen two hotels – a comfortable three star hotel within walking distance of the Karlskirche and a somewhat swankier four star on the same street.
Getting there
This bit is up to you and is not included in the price. Runbys are mostly experienced independent travellers so choose your own carrier, flights and route - and do think about staying an extra day just for sightseeing -we will be happy to arrange this with the hotel for you. Most people fly directly to Vienna but there are also budget flights to Bratislava which is little more than an hour from Vienna by train.
What does it cost?
The cost per person including tuition, the concert, a three course group dinner and three nights in the comfortable 3 star Lindner hotel with breakfast is £975 based on two sharing. The single occupancy charge is £40 per night. Upgrading to the 4 star Hotel Savoyen will cost £1045 with a single occupancy charge of £45 per night. Non singing partners, sharing a singer's room, pay a reduced rate of £675 and £745 respectively. This includes full participation in all group activites and a reserved VIP ticket for the concert. We will require a £150.00 deposit per person.
Travel and health insurance
All singers are required to take out appropriate travel insurance and supply their policy details to us before the course begins. You should also bring an EHIC or GHIC card with you.
Any questions?
If you have any questions at all please contact Nick Couchman (nick@runbysingers.org) or Emma Ford (emma@runbysingers.org) . You can also ring us on 01462 372702 but please bear in mind that we are often out of the office.