Mozart at Midnight, Vienna 2021

- 2 December to 5 December 2021

Directed by Nigel Perrin
Mozart Requiem, Vienna 2021
Introduction
Booking for this event will re-start during August. Despite the automated message saying the course is full, there WILL be (some) places in all voices.

Join us to sing Mozart Requiem at midnight - in Vienna. Every two years since 2012, Runbysingers has offered UK singers the opportunity to take part in a very special late night anniversary tribute to Mozart. In 2021 we will return to Vienna to join Nigel Perrin, a full Baroque Orchestra and a quartet of professional soloists to perform this well loved work. Please note, this is not a Bring & Sing event - places are strictly limited and the event is always over-subscribed.

The concert will take place just before midnight on 4 December and will conclude at the hour of Mozart's death at 1.00 am on 5 December.

Vienna, for many people the music capital of Europe, is a magical destination during Advent with Christmas markets in full flow and visiting choirs performing in the Town Hall. Vienna is always elegant, sophisticated and cultured - but December sees it at its very best.

There will be ample time to explore the Christmas markets, buy some hand-made decorations, or sample some hot punch and grilled sausages. You will also want to experience the traditional Coffee Houses, visit the Spanish Riding School and the Imperial Palace, explore Vienna's excellent art museums - maybe even take in a concert. Please consider adding on a day to your visit if you possibly can.

The weekend will begin with a welcome drink in the Hotel at 7.00 pm on Thursday evening Rehearsals will begin at 9.30 am on the Friday morning.
What does it cost?
Prices for 2021 will be confirmed when booking restarts.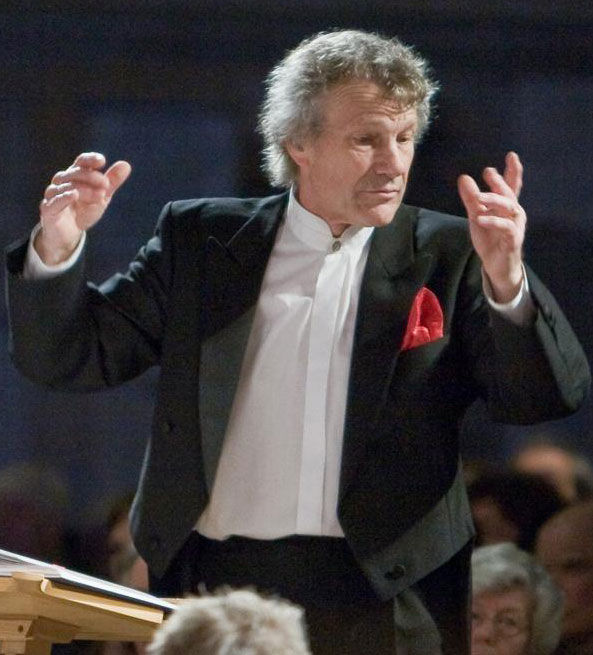 Musical Director - Nigel Perrin
Nigel Perrin's musical life began as a boy chorister at Ely Cathedral, from where he won a choral scholarship to King's College, Cambridge, to study under Sir David Willcocks. After a short time spent singing in most of London's professional choirs, Nigel became well-known as the high voice of The King's Singers and for the next eleven years he travelled the world on concert tours, recorded some twenty-five albums and appeared in countless television shows with artists as diverse as Kiri Te Kanawa and Cliff Richard. read more.
Any questions?
If you have any questions at all please contact Nick Couchman (nick@runbysingers.org) or Emma Ford (emma@runbysingers.org) or ring Nick during office hours on 01462 893972.