English Summer School, Lincoln

- 18 August to 23 August 2019

Directed by Nigel Perrin and Jeremy Jackman
Lincoln Summer School - Sing with the Kings!
Introduction
Following the 2018 success of our first ever UK Summer School at Bath Spa University we have arranged this year's Summer School at the University of Lincoln - and it promises to be twice as good!

For 2019 we have not one but TWO expert tutors , Nigel Perrin and Jeremy Jackman - both former Kings Singers - which means we can work in smaller groups. There will be a core set of repertoire which all singers will work on assisted and coached by both tutors. This will contain a mix of carefully selected sacred and secular repertoire. There will also be a choice module where singers can choose to work with a single tutor on additional sacred masterpieces or additional secular works.

Lincoln itself needs little introduction and the shiny new campus of Lincoln University is just across the lake from the Town Centre. Up on the hill the majestic cathedral is clearly visible. We may be able to sing there but at time of writing this has not been confirmed.

The course runs from Sunday evening, when we meet for dinner, to the following Friday where we perform our new repertoire at a lunchtime concert - followed by Afternoon Tea by the lake (weather permitting)
Who is the course for?
This course is for experienced singers who want to improve their choral technique and enjoy exploring a rich mix of repertoire with two very distinguished choral musicians and a group of like-minded individuals. It's not suitable for beginners. The Lincoln University Campus is close to the City Centre and the amount of walking and standing involved during the week should not challenge anyone of average fitness. If you have concerns about the required level of activity please contact us in confidence before you book.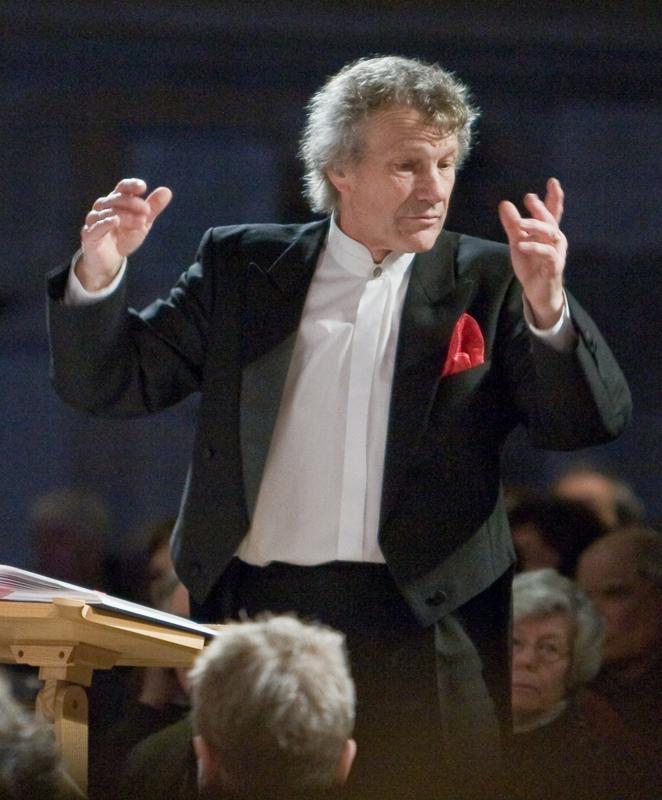 Musical Director
Nigel Perrin's musical life began as a boy chorister at Ely Cathedral, from where he won a choral scholarship to King's College, Cambridge, to study under Sir David Willcocks. After a short time spent singing in most of London's professional choirs, Nigel became well-known as the high voice of the King's Singers and for the next eleven years he travelled the world on concert tours, recorded some twenty-five albums and appeared in countless television shows with artists as diverse as Kiri Te Kanawa and Cliff Richard. Read more...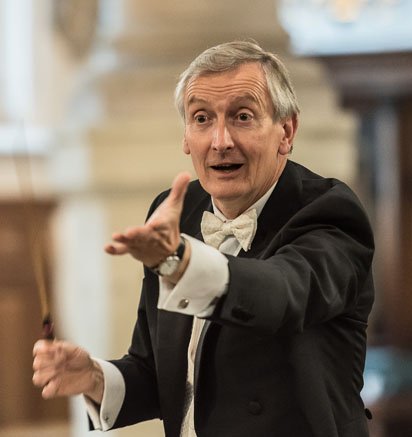 Musical Director
Jeremy Jackman's musical education began as a chorister at St Paul's Cathedral, and continued at the Royal College of Music and Hull University. He sang throughout Eastern and Western Europe as a soloist, and with ensembles such as the BBC Singers, the BBC Northern Singers, the Alfred Deller Choir, the Tallis Scholars and The Sixteen. Read more...
Music
"Jeremy and I have known each other for many years and worked together on numerous occasions - most recently for the King's Singers' 50th Anniversary celebrations! We are really looking forward to this new enterprise with RBS. At first sight the repertoire list may look a bit random, but what a feast of exciting music is included! Renaissance comparisons for the boffins, voluptuous tunes for the romantics, linguistic challenges, stylistic adventures - and, with parallel choirs, options for doubling up for the big ones or "X-factor" competition for additional entertainment. Bring it on 'Lincoln 2019'!"
Nigel Perrin

Tchaikovsky: Dostoino yest
Brahms: Geistliches Lied
Monteverdi: Cantate Domino
Mendelssohn: Richte mich, Gott
Sprirtual arr Chilcott: Ev'ry time I feel the spirit+
Mozart arr Parry: Magic Flute Overture
Coldplay arr Johansen: Viva la Vida
Brahms: Schicksalied (Song of Destiny)
Lotti: Crucifixus a 6
Lotti: Crucifixus a 8
Lotti: Crucifixus a 10
Faure: Madrigal
Lassus: Ich hab dich lieb
Mozart arr Gritton: Take it from Figure "O" +
Flanders/Swann arr Gritton: Ill Wind +
Poulenc: Salve Regina
Peter Maxwell Davies: O magnum mysterium
MacMillan: O radiant Dawn
Rachmaninov arr Gritton: Vocalise
Trad Japan arr Jackman: Red Dragon-Fly
Sullivan: The long day closes
Trad American arr Erb: Shenandoah

Where to stay?
We will be using the university's student accommodation which is bright, clean and recently built - but not particularly spacious. The rooms are all en suite and all contain a single 4 foot bed - six inches narrower than a standard double. There are no twin rooms but there are also NO SINGLE ROOM SUPPLEMENTS.

Couples who wish to share will receive a discount and but are advised that the beds are not really designed for two full-sized adults to sleep in. All rooms have access to tea and coffee making facilities.
Getting there
This bit is up to you and is not included in the price of the weekend. The University is very near the railway station and benefits from large on-site Car Parks.
What does it cost?
The course fee is payable in two stages - £150 on registration and a further £595 no later than eight weeks before arrival in Lincoln. This covers tuition, the concert, five nights accommodation with breakfast at the university, and four evening meals. Music - which can be kept - will cost £25 and is sent out six-eight weeks in advance.
Travel and health insurance
Insurance is not included so we strongly recommend that all singers take out their own cover.
Any questions?
If you have any questions at all please contact Nick Couchman (nick@runbysingers.org) or Emma Ford (emma@runbysingers.org) or ring Nick during office hours on 01462 893972. The office is not always occupied so please do leave a message and we will get back to you.