Sorry -
Lincoln Summer Schools

has been and gone. We may well return but, for now, please follow this link to our Home Page for details of this year's great singing holidays
Lincoln Summer Schools - two new courses for 2021!
Introduction
Following the success of the 2019 UK Summer School at Lincoln University we are returning this year with two brand new courses.

Course One - Renaissance Masterpieces. This course will be directed by David Allinson and will focus on English choral music of the 'Golden Age'. There will be a significant educational element with musicological and historical content alongside the practicalities of music making.
Contact us for the latest information on availability of places.

Course Two - Songs from the Lighter Side. Nigel Perrin's choral entertainment course features evergreens from the Great American Songbook by Gershwin and Cole Porter among others; a cool jazz-style selection of Shakespeare texts set by the legendary jazz musician, George Shearing; plus regular close harmony favourites from Encores for Choirs 2.
Lincoln itself needs little introduction and the shiny new campus of Lincoln University is just across the lake from the Town Centre. Up on the hill the majestic cathedral is clearly visible.

The courses run from Sunday evening, when we meet for dinner, to the following Friday where we perform our new repertoire at a lunchtime concert - followed by Afternoon Tea by the lake (weather permitting)
Who is the course for?
These courses are for experienced singers who want to improve their choral technique and enjoy exploring a rich mix of repertoire with two very distinguished choral musicians and a group of like-minded individuals. They are not suitable for beginners. The Lincoln University Campus is close to the City Centre and the amount of walking and standing involved during the week should not challenge anyone of average fitness. If you have concerns about the required level of activity please contact us in confidence before you book.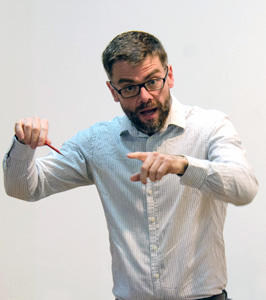 Musical Director
David Allinson is a highly respected choral trainer specialising in the history and performance of Renaissance sacred music. He read Music at St Peter's College, Oxford (where he was a choral scholar) and took his Master's with Distinction at University College, Durham before completing a doctorate on the devotional context and meaning of early Tudor sacred music at Exeter University. Read more...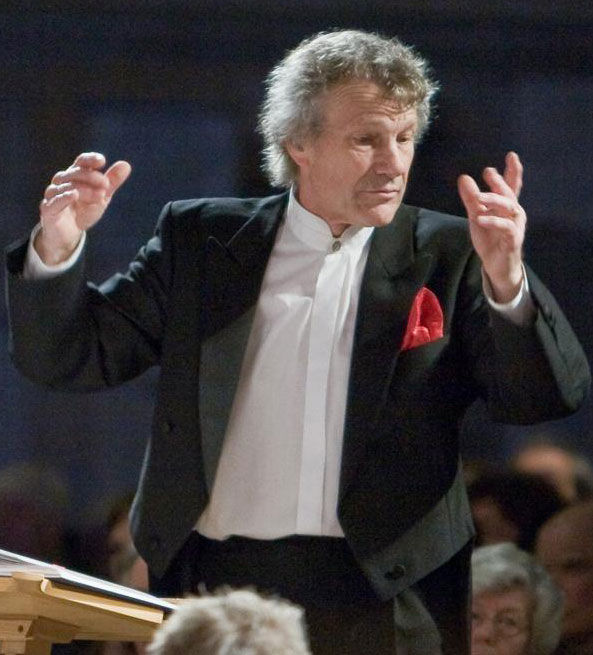 Musical Director
A charismatic and highly versatile choral director, Nigel Perrin has led around 30 courses for RunBySingers in locations as diverse as Venice, Assisi, Krakow, Florence, Riga, Gozo, Tallinn, Ljubljana, Munich, Salzburg, Vienna and – for this year – Odessa, by the Black Sea in the Ukraine.
Read more...
Music
MUSIC LIST - DAVID ALLINSON

Taverner, Kyrie 'Le Roy' a4 SATB
Taverner, Missa Gloria tibi Trinitas, Benedictus a4 SATB
Taverner, Quemadmodum
Taverner, O Wilhelme, pastor bone a5 SATBarB
Taverner, Mater Christi a5 SATTB

Byrd, Ave verum corpus a4 SATB
Byrd, Justorum animae a5 SSATB
Byrd, Ave Maria a5 SATBarB
Byrd, Vigilate a5 SATTB
Byrd, Salve Regina a5 SATTB
Byrd, Laudibus in sanctis a5 SSATB
Byrd, Why do I use my paper, pen and ink? a5 SAATB
Byrd, Ye sacred muses a5 SATTB

Robert Parsons, Ave Maria a5 SAATB


MUSIC LIST NIGEL PERRIN

George Shearing, Songs and Sonnets

Choral Arrangements of:
Let's Do It
They Can't take that away from me
Autumn Leaves
Anything goes
Ev'ry time we say goodbye
Lullaby of Broadway

Other music will be taken from Encores for Choirs 2 - published by OUP.
Where to stay?
We will be using the university's student accommodation which is bright, clean and recently built - but not particularly spacious. The rooms are all en suite and all contain a single 4 foot bed - six inches narrower than a standard double. There are no twin rooms but there are also NO SINGLE ROOM SUPPLEMENTS.

Couples are advised that the beds are not designed for two full-sized adults to sleep in. All rooms have access to tea and coffee making facilities.
Getting there
This bit is up to you and is not included in the price of the weekend. The University is very near the railway station and benefits from large on-site Car Parks.
What does it cost?
The course fee is payable in two stages - a deposit of £195 and a further £650 no later than six weeks before the course commences . This covers tuition, the concert, five nights accommodation with breakfast at the university, and four evening meals. Music - which can be kept - will cost £20 and is sent out six-eight weeks in advance. NB Singers should bring their own copies of Encores for Choirs 2

Travel and health insurance
Insurance is not included so we strongly recommend that all singers take out their own cover.
Any questions?
If you have any questions at all please contact Nick Couchman (nick@runbysingers.org) or Emma Ford (emma@runbysingers.org) or ring Nick during office hours on 01462 893972. The office is not always occupied so please do leave a message and we will get back to you.