Sorry -
Early Music Week in Burgos

has been and gone. We may well return but, for now, please follow this link to our Home Page for details of this year's great singing holidays
Burgos
Introduction
We are delighted to welcome Rory McCleery, talented young director of the award-winning Marian Consort, to direct this week of a capella Renaissance music in the historic city of Burgos. Our hotel overlooks the magnificent Gothic cathedral where we will perform our end of course concert. The course will begin with supper at 7.30 pm on the Sunday evening with rehearsals starting in earnest on the Monday morning. The end of course concert will take place on the Saturday night with most people leaving for home on the Sunday.

Join us on the Camino as weary pilgrims wind their way through the city on their way to Santiago de Compostela to enjoy a programme of Guerrero, Lobo, Victoria, and other great composers of the Spanish Golden Age. Pictures from our last visit to Burgos can be found here.
Who is the course for?
This is not a Bring & Sing event. Participants should be experienced choral singers with some sight-reading ability and must be prepared to learn their part beforehand. Burgos is a beautifully preserved Spanish City but it is hilly, there are steps everywhere and precious few ramps. it is likely to tax anyone who finds walking, climbing and standing difficult. Burgos is known for excellent food - especially tapas - and fine wine.

We plan to arrange a wine tasting and a visit to the monks at Santa Domingo de Silos who first made Gregorian Chant popular back in 70's and still sing services with plainsong every day.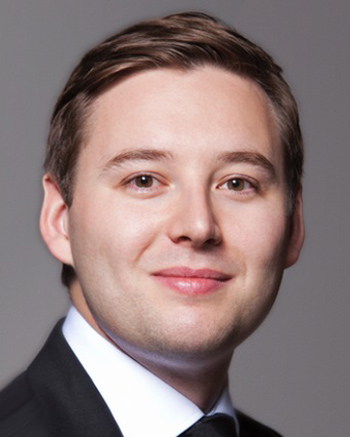 Musical Director
Rory McCleery began his musical career as a chorister at St Mary's Episcopal Cathedral, Edinburgh under Timothy Byram-Wigfield and Matthew Owens. He gained a double first in music at Oxford University as both Organ and Domus Academic scholar of St Peter's College, subsequently completing an MSt in Musicology with Distinction. As a countertenor, Rory greatly enjoys working as a soloist and consort singer in concert and recording with ensembles including The Dunedin Consort, The Monteverdi Choir, Ludus Baroque, The Sixteen, The Gabrieli Consort, Contrapunctus, The Tallis Scholars, Le Concert d'Astrée, The Academy of Ancient Music, The Orchestra of the Age of Enlightenment and The Cardinall's Musick. Read more...
Music
MASTERWORKS OF SPANISH POLYPHONY
Duo Seraphim

Programme to include:

Esquivel Duo Seraphim (SSAATB)
Guerrero Surge Propera (SSAATB)
Guerrero Missa Surge Propera, Kyrie (SSAATB)
Navarro Ave Regina Caelorum (SAATB)
Guerrero Ave Virgo sanctissima (SSATB)
Lobo Ave Regina Caelorum (SSATB)
Guerrero Magnificat Sexti Toni (S(S)ATB(B))
Rodrigo de Ceballos O Virgo benedicta (SSATB)
Victoria Ave Maria a8 (SATBSATB)
Guerrero Duo Seraphim a12 (SSABarSATBSATB)
Where to stay?
By popular request we are returning to the comfortable Abba Burgos situated directly on the Santiago Pilgrimage Route - about 350 yards from Burgos Cathedral. There is a heated indoor swimming pool, sauna, gym and paddle tennis court. Our rehearsal room is about 15 minutes walk away in a large comfortable room in the main shopping district of the city.
Getting there
This bit is up to you and is not included in the price. The nearest airports are Bilbao and Madrid and there are plenty of budget flights available from Easyjet and Ryanair. There are also regular scheduled services with the main national carriers. There is an optional pre-trip overnight in Madrid with onward coach travel to Burgos.
What does it cost?
The course fee of £995 will cover all tuition, seven nights 4-star accommodation in central Burgos with full breakfast, and four 3-course evening meals with wine. This price is based on two sharing so there will be a single occupancy supplement of £40 a night. Non-singers sharing a singer's room pay a reduced rate of £795. Music for the course, which can be kept, will cost £25.

We will require a £195 deposit per person at time of booking with the balance payable four weeks before we leave.
Travel and health insurance
All singers are required to take out appropriate travel insurance and supply their policy details to us before the course begins. You should also bring a GHIC card or an EHIC card with you - if yours is still valid.
Any questions?
If you have any questions at all please contact Nick Couchman (nick@runbysingers.org) or Emma Ford (emma@runbysingers.org) . You can also ring us on 01462 893972 but please bear in mind that we are often out of the office.