Assisi Summer School

has ended for this year. Join our mailing list to be notified of next years holidays!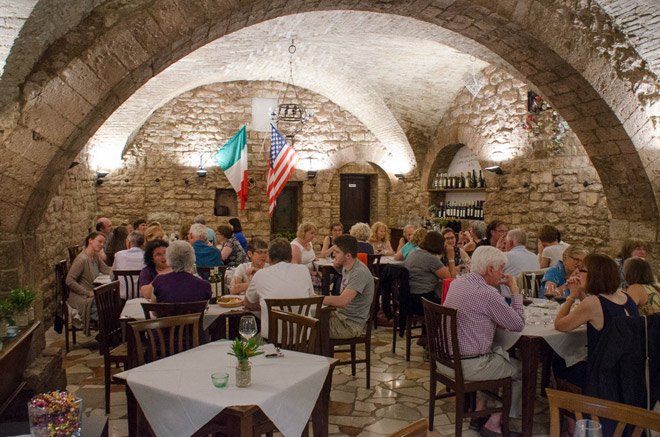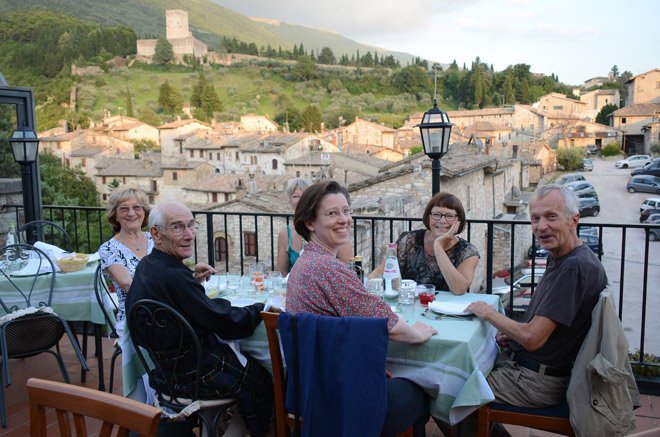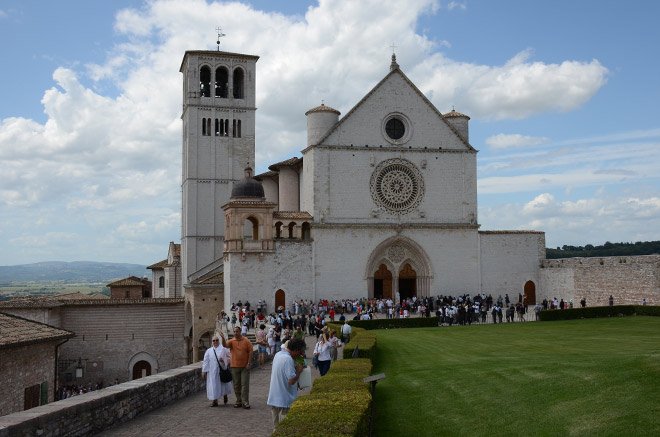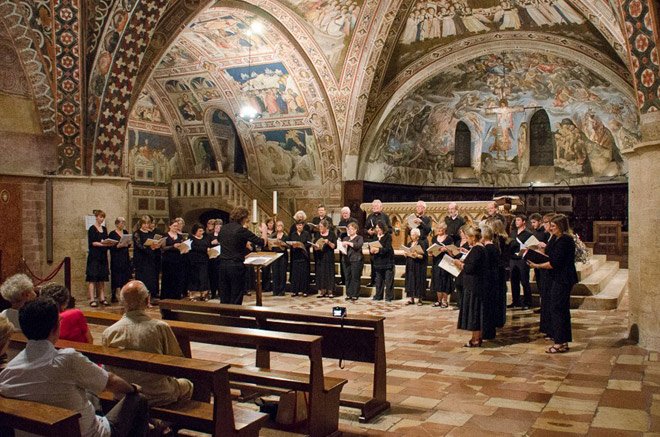 Perched on a hilltop overlooking the plains of Umbria, Assisi - the city of Giotto and St Francis - is a place of picturesque alleyways, steps, churches, bells and pilgrims. It has a unique spiritual tranquility which is part of the reason for our return year after year. To us, it almost feels like a second home

This summer, the fifteenth Run by Singers Assisi Summer School will be directed once again by the internationally acclaimed musicologist and choral director Dr David Skinner, director of Alamire and co-founder of The Cardinall's Musick. This will be David's fourth Assisi and its popularity under his baton has grown year on year. David always compiles a wonderful programme of music but, for 2018, he has surpassed himself with his most ambitious and most splendid programme of Renaissance delights yet. Don't miss it!

The Assisi course runs from Sunday evening, when we meet for a welcome drink and dinner, to the following Saturday evening where we perform our new repertoire at a concert in the Basilica of St Francis.

We will sing for approximately five hours each day with breaks for coffee and a long afternoon break. Thursday will be a half-day when people may choose to explore a little further afield.

Who is the course for?

This course is for experienced choral singers of all ages. Participants should have good sight-reading ability and be prepared to study the music beforehand, although nobody is expected to be note-perfect on Day One.

It also helps if you enjoy good food, good company and the occasional glass of wine. We all eat together most evenings in a selection of different restaurants where everyone will soon get to know each other. Our singing holidays have proved equally popular with people travelling on their own and singing couples.

Music

MASTERWORKS OF RENAISSANCE EUROPE

ITALY
Dum complerentur (Giovanni Pierluigi da Palestrina) — SAATTB
Pater noster (Palestrina) — SSAATTBB
Beata es virgo (Giovanni Gabrieli) — SSATTB
Jubilate deo (Gabrieli) — SSAATTBB
SPAIN
Nigra sum sed formosa (Tomas Luis de Victoria) — SSATTB
Salve regina (Victoria) — SSSAATBB
Circumdederunt me (Aires Fernandez) — SSAATB
Hei mihi Domine (Francisco Guerrero) — SSATTB
GERMANY
Quam pulchra es (Hieronymus Praetorius) — SSAATTBB
Tota pulchra es (Ludwig Senfl) — SAATB
Osculetur me (Orlandus Lassus) — SSAATTBB
Media vita (Lassus) — SAATBB
FRANCE
O dulcissime domine (Philippe Verdelot) — SATTB
Surrexit pastor bonus (Jean Lheritier) — SSATBB
Salve regina (Jean Richafort) — SATTB
Nesciens mater (Jean Mouton) — SSAATTBB
ENGLAND
Suscipe queso domine (Thomas Tallis) — SSAATBB
Ne irascaris (William Byrd) — SATBarB
Ad dominum cum tribularer (Byrd) — SSAATTBB


David Skinner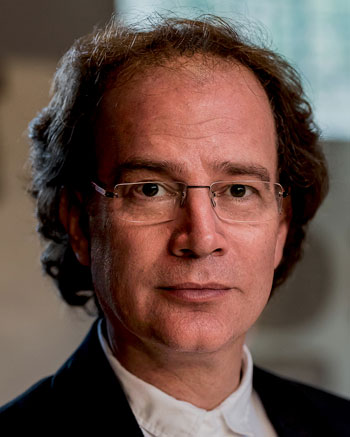 David Skinner is Fellow, Praelector, and Osborn Director of Music at Sidney Sussex College in the University of Cambridge where he teaches historical and practical topics from the medieval and renaissance periods, as well as directing the chapel choir.

He is also artistic director of the professional consort Alamire (www.alamire.co.uk), who recently received the 2015 Gramophone Award in Early Music for their recording of The Spy's Choirbook.

Their most recent CD, Anne Boleyn's Songbook (London, Royal College of Music, MS 1070) has met with great critical acclaim, having received Australia's Limelight Award and a nomination for a BBC Music Magazine Award. read more...
What does it cost?

The course fee is payable in two stages - £195 on registration and a balance of £395 which will be invoiced approximately eight weeks before arrival in Italy. This covers tuition and four evening meals but not transport or accommodation. Music - which can be kept - will cost £25.00 You will also need to organise your own travel and health insurance. Non-singers are welcome to join us - subject to availability - and pay only £150 to cover their meals.

Where should we stay?

There is a wide choice of accommodation available in Assisi from the campsite to convenient three star hotels - with dozens of one and two-star hotels in between. We have been coming here every year since 2003 so we have discovered that most people like to stay in the same two or three hotels nearest to the rehearsal room; we will send you an annotated accommodation list on registration. Assisi is a hilltop town so please bear this in mind when selecting your accommodation. The rehearsal venue is near the Piazza Commune, the main square of Assisi.

Getting there

This bit is up to you and is not included in the course fee. The nearest international airports are Perugia, Rome and Ancona. Although it is no longer the nearest airport, there is an excellent direct rail link from Rome to Assisi so some participants will favour this route - often spending a day or two in Rome. Assisi is accessible by road but the town centre is a car-free zone. Please check Assisi Online for more information about traffic restrictions.

Travel and health insurance

Insurance is not included so we strongly recommend that all singers take out their own cover. You should also bring an EHIC card with you.

Useful links

www.trenitalia.com (Italian railway timetables)
Any questions?

If you have any questions at all please contact Nick Couchman (nick@runbysingers.org) or Emma Ford (emma@runbysingers.org) or ring Nick during office hours on 01462 893972. The office is not always occupied but, if we are not there, leave a message and we will call you back promptly.
2018 Singing Holidays