Nigel Perrin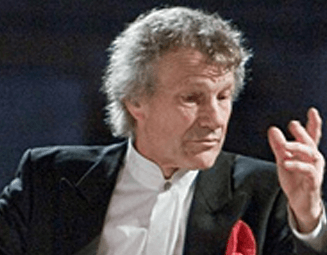 A charismatic and highly versatile choral director, Nigel Perrin has led around 30 courses for RunBySingers in locations as diverse as Venice, Assisi, Krakow, Florence, Riga, Gozo, Tallinn, Ljubljana, Munich, Salzburg, Vienna and – for this year – Odessa, by the Black Sea in the Ukraine. His mission is always to produce the best musical standard possible – and to enjoy the journey.
Nigel's long and distinguished musical career has embraced both classical and light music, as a singer, choral director and teacher. He started his musical life as a cathedral chorister at Ely, going on to spend three amazing years as a choral scholar at King's College Cambridge, studying under Sir David Willcocks. As the high voice of the original King's Singers, he recorded some 25 albums, travelled the world and appeared in countless TV shows with many other renowned artists.
When he finally unpacked his suitcase, it was to become a choral director and to teach vocal and choral studies at Wells Cathedral Specialist Music School. He founded the award-winning Bath Camerata which, under his direction, became one of the UK's leading chamber choirs; re-established Bath Festival Chorus; and was appointed music director of Exeter Festival Chorus and Bath Bach Choir, which he continues to lead with passion and aplomb. He remains much in demand as an inspiring, intensely musical and occasionally demanding director of workshop days and summer schools.