Return to Dresden

- 19 July to 26 July 2020

Directed by Peter North
Return to Dresden
Introduction
This will be our third visit to the delightful city of Dresden. Our visit in 2018 was a huge success and we were determined to come back for more. Dresden is now one of the best -preserved Baroque cities in Europe - or so it seems. Actually almost all of the 'Old Town' has been lovingly and painstakingly recreated after it was bombed during the Second World War. We have arranged a brief guided tour on the first day to help people appreciate everything that Dresden has to offer.

Everything about this week is special; we have a hotel on the banks of the River Elbe, that overlooks the Cathedral and the Imperial Palace; we have a visit lined up to Meissen where they make the world's finest porcelain ( visitors can see the actual craftsmen at work and taking pictures is actually welcomed); we also have an opportunity to sing briefly in the recently restored Frauenkirche; and we have a great piece of music to sing at our main concert in the recently renovated Dreikonigskirche. As an extra treat, we shall be joined for our concert by world-famous trumpeter Crispian Steele-Perkins.

There is plenty to do when we are not singing; there are paddle-steamers, castles, great museums housing the treasures of Augustus the Strong, an Opera House, German beer, wine and sausages - and great cakes. And most tourists haven't discovered it - yet!
Who is the course for?
This is not a Bring & Sing event. Participants should be experienced choral singers with some sight-reading ability and must be prepared to learn their part beforehand.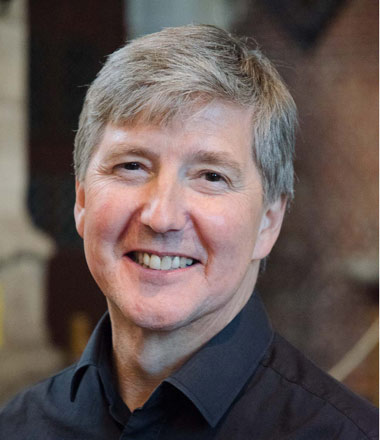 Musical Director
Peter North is Head of Voice at King's School, Ely and the director of a number of highly regarded chamber choirs. Peter was a Tenor Lay Clerk at Ely Cathedral for 17 years and is also a member of the early music group Musica Contexta with whom he has appeared on several recordings for Chandos. Read more...
Music
Schütz – Cantiones Sacrae
Cantate Domino
Spes me, Christe Deus
O bone, O dulcis
Jauchzet Dem Herren
Zelenka – Laudate Dominum
Zelenka – Da pacem Domine
Zelenka – Ave Regina Coelorum
North – I will praise the Lord
Artley – I will lift up mine eyes to the hills
Courtney – I am not my own
Organ and Trumpet Solos

Where to stay?
As in previous years, we shall be based in the delightful Westin Bellevue on the banks of the River Elbe. The hotel has a cosy bar, a large and well-stocked breakfast room and is about fifteen minutes walk from the rehearsal room.
Getting there
This bit is up to you and is not included in the price of the weekend. The nearest major airports are Leipzig, Berlin and - oddly enough - Prague which is about two hours from Dresden by train. The course starts with dinner on the Sunday night with rehearsals beginning on the Monday morning..
What does it cost?
The course fee is £975 which will cover all tuition, a guided tour of the city , and four three-course evening meals. This price is based on two people sharing so there will be a single occupancy supplement of £35 per night. Music - which can be kept - will cost £25 and is sent out about eight weeks in advance. Non-singing partners sharing singer's rooms are welcome to join us and benefit from a discounted fee of £775.
Travel and health insurance
All singers are required to take out appropriate travel insurance and supply their policy details to us before the course begins. You should also bring an EHIC card with you.
Any questions?
If you have any questions at all please contact Nick Couchman (nick@runbysingers.org) or Emma Ford (emma@runbysingers.org) . You can also ring us on 01462 893972 but please bear in mind that we are often out of the office.