Sorry -
Bach Pilgrimage Tour

has been and gone. We may well return but, for now, please follow this link to our Home Page for details of this year's great singing holidays
The Bach Pilgrimage Tour
Introduction
And now for something completely different. This is not a 'classic' Runby event with five hours of rehearsals a day: our focus here is on following the footsteps of Bach, a leisurely ten-day tour staying in four-star hotels in Weimar and Leipzig with additional visits to Kothen, Eisenach, Muhlhausen and Dornheim. We will see where Bach was born, where he lived, worked and composed some of the greatest music ever written. There will be specialist guides in each location and a luxury coach to take us from place to place.

We will sing a short musical tribute in most of the places we visit and there will be two short concerts in Dornheim and Leipzig plus an opportunity to sing in the great Thomaskirche - at the tomb of the Master.
Who is the course for?
This is a once in a lifetime trip for serious Bach lovers. While there will be less time spent singing and rehearsing than usual, you do need to be an experienced singer and be willing to spend a little time preparing the music - which will be sent to you in advance. We anticipate that the group will comprise 40-45 singers. We shall also be able to accommodate a small number of non-singing partners.

Our coach will transport us to all the historic locations and,while the pace will not be particularly strenuous and should not tax anyone of average fitness, there will inevitably be a bit of standing around in museums and some walking from place to place which may involve hills, stairs or cobbles. If you have any doubts about your ability to keep up, please do contact us before booking to discuss these concerns in confidence.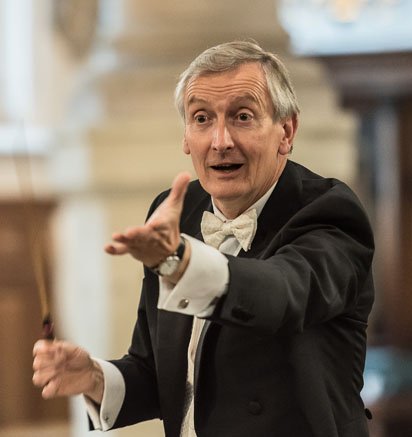 Musical Director
Jeremy Jackman's musical education began as a chorister at St Paul's Cathedral, and continued at the Royal College of Music and Hull University. He sang throughout Eastern and Western Europe as a soloist, and with ensembles such as the BBC Singers, the BBC Northern Singers, the Alfred Deller Choir, the Tallis Scholars and The Sixteen. Read more...
Music
Befiel du deine Wege (Matthew Passion)
Dir,dir Jehovah
Warum sollt ich
So wuensch ich mir
Gratias agimus tibi (B Minor Mass)
Bist du bei mir
Nun seid ihr wohl gerochen (Christmas Oratorio)
Zion hoert die Waechter singen
Liebster Herr Jesu
Jesu bleibet meine Freude (Cantata 147)
Where to stay?
To avoid too much packing and unpacking, we have chosen two bases for our Bach Pilgrimage - in Leipzig and Weimar. The latter has a choice of hotels. See 'What does it Cost' for more details
Getting there
This bit is up to you and is not included in the price of the weekend. We begin in Leipzig which has its own international airport but there is a wider choice of flights from the UK to Frankfurt and Berlin. The German rail service is fast, efficient and - by UK standards - relatively affordable.
You need to arrive in time for dinner on Friday night and can leave from Weimar any time the following Sunday 14th. Please let us know in good time if you want to stay for any extra nights.
What does it cost?
The cost of this very special ten day Bach tour including 9 nights four-star accommodation, six three-course evening meals, two lunches, all admission and guide costs, music, and a Weimar Bachbienale concert ticket will be £1395 based on two sharing accommodation in the Leonardo Hotel, Weimar and the Seaside Park Hotel, Leipzig. The single occupancy supplement is £25 per night. Music- which can be kept - will be sent out to all participants six-eight weeks in advance.

Upgrading to the four-star+ Russischer Hof (recommended - this was a very popular hotel during our visit to Weimar two years ago) will cost £1495 with a single occupancy supplement of £30 a night for the five relevant nights. Please note that the Russischer Hof is in the centre of Old Weimar and the Leonardo is outside the city about a mile away. On excursion days the coach will pick up and drop off at both hotels but transport into the centre is not available on 'rehearsal days'. The walk through the park from the Leonardo is pleasant and there is also a regular bus.
Travel and health insurance
Insurance is not included so we strongly recommend that all singers take out their own cover. You should also bring an EHIC card with you.
Any questions?
If you have any questions at all please contact Nick Couchman (nick@runbysingers.org) or Emma Ford (emma@runbysingers.org) or ring Nick during office hours on 01462 893972.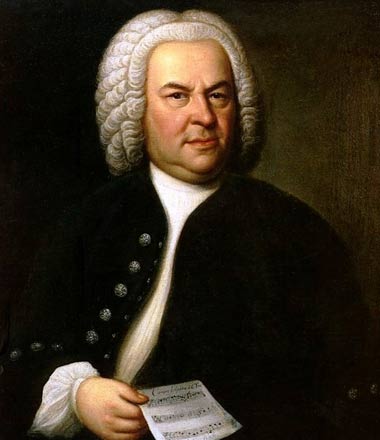 JS Bach/Haussmann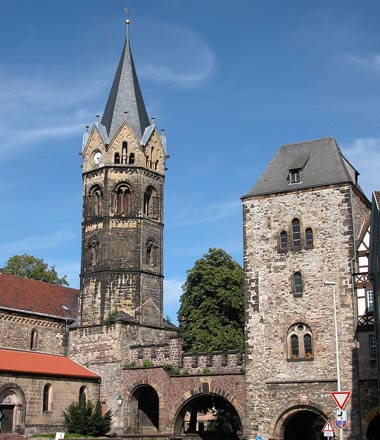 Eisenach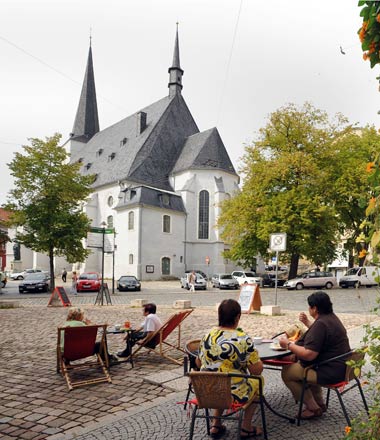 Herderkirche Weimar