1612, Tristitiae remedium and the end of the Elizabethan age of melancholy.

Sarum College, Salisbury
Introduction
Join us in Salisbury for five days of deliciously 'miserable' music and enjoy the full, friendly Runbysingers singing holiday experience without getting on an aeroplane!

1612 was something of a turning point in English history, as the death of the charismatic and well-liked 18-year-old Prince Henry, eldest son of James I, elicited a striking outpouring of national grief and arguably set the country on the path to civil war.

Musically, it was also an important moment of change, as Elizabethan composers gave way to a new generation, whose works memorialising the young Prince are striking for their madrigalian expressiveness.

We will be exploring music by John Dowland – works from his final publication, A Pilgrim's Solace, issued in 1612, alongside earlier sacred settings written for his patron Henry Noel – and William Byrd – three pieces from his final collection, Psalms, Songs and Sonnets, issued a year prior – as well as laments for Prince Henry by Thomas Weelkes, Thomas Tomkins and Richard Dering, a majority of which are preserved in the aptly-named Tristitiae remedium, a manuscript collection compiled by English clergyman and scribe Thomas Myriell.

This will be a residential week based in the Sarum College conference centre ​where we all stay as a group, sharing meals, music and fellowship as a group of singers. Appropriate Covid protection measures will be put in place following a risk assessment nearer the time. Please note that all participants will need to be fully vaccinated.
Who is the course for?
This course is for experienced singers who want to improve their choral technique and enjoy exploring a rich mix of repertoire in a convivial social setting. Singing couples and individual singers are all welcome. Music will be sent out in advance and, while nobody is expected to be note perfect on arrival, we do expect singers to familiarise themselves with the music beforehand. This is not a course for beginners but anyone who has been singing regularly in a choral society or church choir is unlikely to feel out of their depth.

Sarum College is in the heart of the City Centre and the amount of walking and standing involved during the week should not challenge anyone of average fitness. If you have concerns about the required level of activity please contact us in confidence before you book.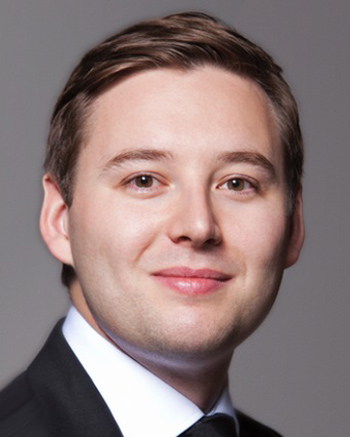 Musical Director
Rory McCleery began his musical career as a chorister at St Mary's Episcopal Cathedral, Edinburgh under Timothy Byram-Wigfield and Matthew Owens. He gained a double first in music at Oxford University as both Organ and Domus Academic scholar of St Peter's College, subsequently completing an MSt in Musicology with Distinction. As a countertenor, Rory greatly enjoys working as a soloist and consort singer in concert and recording with ensembles including The Dunedin Consort, The Monteverdi Choir, Ludus Baroque, The Sixteen, The Gabrieli Consort, Contrapunctus, The Tallis Scholars, Le Concert d'Astrée, The Academy of Ancient Music, The Orchestra of the Age of Enlightenment and The Cardinall's Musick. Read more...
Music
MUSIC LIST

John Dowland
Lamentatio Henrici Noel (SATB)
Thou mighty God from 'A Pilgrim's Solace' (SATB)

Thomas Weelkes
O Jonathan, woe is me (SSAATB)
When David Heard (SSAATB)

Richard Dering
And the King was Moved (SSATB)
Contristatus est David (SSATB)

Thomas Tomkins
When David Heard (SAATB)
Then David Mourned (SSATB)

Byrd (All from 'Psalms, Songs & Sonnets' 1611)
Retire my soul (SSATB)
Come, woeful Orpheus (SSATB)
Turn our captivity, O Lord (SSAATB)

Where to stay?
We will be staying in Sarum College, a study centre in the close of Salisbury Cathedral. The rooms are simple but comfortable and are all en suite.

Singers can check in any time from 2.00 pm on Saturday 19 February, explore Salisbury, then join their fellows for an early supper and a first run through the music. The course ends after lunch on Wednesday.
Getting there
Public transport links to Salisbury are excellent. There are direct trains from London, Southampton, Portsmouth, Bath, Bristol, Cardiff and Exeter. If you are planning to drive, please check the following link for detailed directions https://www.sarum.ac.uk/college-community/find-us
What does it cost?
The course fee is payable in two stages - a deposit of £195 and a further £650 no later than six weeks before the course commences . This covers tuition, four nights accommodation with breakfast (based on two sharing) lunches and dinner throughout the course, and tea and coffee during breaks. Music - which can be kept - will cost £20 and is sent out six-eight weeks in advance. The single occupancy supplement is £20 per night.

Holiday insurance
All participants will be required to have appropriate holiday insurance in place and notify RBS of the policy provider.
Any questions?
If you have any questions at all please contact Nick Couchman (nick@runbysingers.org) or Emma Ford (emma@runbysingers.org) or ring Nick during office hours on 01462 893972. The office is not always occupied so please do leave a message and we will get back to you.