Music from the Sistine Chapel

- 3 September to 10 September 2023

Directed by David Skinner
Rome
Introduction
Having discovered the best part of Venice, we now offer you a second chance to enjoy the best part of Rome - the tranquil Aventino, far away from the crowds and the traffic yet only a few minutes walk from the Circus Maximus, the Tiber, and trendy foodie Trastevere. Ok - it's a bit expensive, especially in September when the heat of the Summer has subsided, but its leafy calm offers an experience of Rome that can't be bettered. Rehearsals take place in the exquisite Basilica of Santa Sabina, on top of the Aventino hill. Our concert is scheduled for St Paul's Basilica - a Skinner favourite. When we are not rehearsing the gorgeous music that David has prepared for us there will be the distractions of great food, great wine, the Art Galleries and museums, the Vatican, and an optional visit to Ostia Antica ..

The course runs from Sunday evening, when we meet for dinner and a few introductions, to the following Saturday evening where we perform our new repertoire at a formal concert in the Cathedral. We will sing for approximately five hours each day with breaks for coffee and a long afternoon break. Thursday will be a half-day when people may choose to explore a little further afield.

Sign up now - or you will regret it!
Who is the course for?
This is not a Bring & Sing event. Participants should be experienced choral singers with some sight-reading ability and must be prepared to learn their part beforehand. The rehearsal room is 10-15 minutes uphill from the hotels so this is not the ideal holiday for singers of reduced mobility.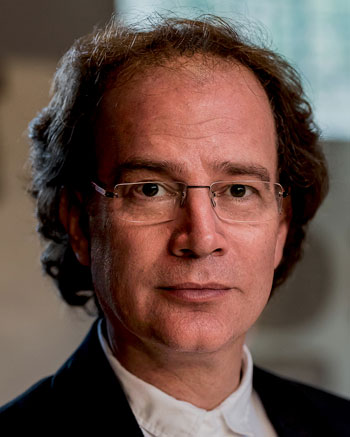 Musical Director
David Skinner is Fellow, Praelector, and Osborn Director of Music at Sidney Sussex College in the University of Cambridge where he teaches historical and practical topics from the medieval and renaissance periods, as well as directing the chapel choir. Read more...
Music
MUSIC FROM THE SISTINE CHAPEL
Masterworks by Palestrina and other Vatican composers

Missa Papae Marcelli a 8 - Palestrina

Conditor alme siderum - Palestrina
Conditor alme siderum - Dall'Albero

Salvete flores Martyrum - Palestrina
Salvete flores Martyrum - Dall'Albero

Ave maris stella - Palestrina
Ave maris stella - Dall'Albero

Adoramus te Christe - Giovanni Nanino
Inviolata integra et casta a 5 - Josquin Desprez

Where to stay?
Decent accomodation in Rome is notoriously expensive and getting an allocation of rooms large enough to house a choir has been challenging so we are delighted to have secured rooms at the privately owned Anselmo hotels in the Aventino. There are three hotels all within a hundred yards or so of each other - the four star Anselmo and the three star Aventino and San Pio. (Nick has stayed in all three at various times during the last few years).
Getting there
This bit is up to you and is not included in the price. There are budget flights available from Easyjet and Ryanair. There are also regular scheduled services to Rome with the main national carriers. You need to arrive in time for dinner on Sunday night and can leave any time on the following Sunday. Please let us know in good time if you want to stay for any extra nights.
What does it cost?
The course fee is £1190 which will cover all tuition, seven nights three star accomodation with breakfast and four three course group meals with wine. Four star comfort costs a little more at £1350. This price is based on two sharing so there will be a single occupancy supplement of £30 and £40 a night respectively . Non-singers sharing a singer's room pay a reduced rate of £895 (3 star) or £1025 (4 star) . Music for the course, which can be kept, will cost £35.

We will require a £195 deposit per person at time of booking with the balance payable no later than eight weeks before we leave.
Travel and health insurance
All singers are required to take out appropriate travel insurance and supply their policy details to us before the course begins. You should also bring an EHIC or GHIC card with you.
Any questions?
If you have any questions at all please contact Nick Couchman ([email protected]) or Emma Ford ([email protected]) . You can also ring us on 01462 372702 but please bear in mind that we are often out of the office.