Bath Summer School
Introduction
Join us for four days of music-making in beautiful Bath - with our very own Matt Finch.

We will be staying in the University of Bath which is just outside the City Centre set in beautiful grounds. We shall work together on a mixed programme of accompanied and unaccompanied music ranging from the familiar to the slightly less familiar. As you might expect, some of the music will be taken from our successful Online Choir events - others are special favourites of Matts. So come and meet him in person and, as the country returns to normal, enjoy a sample of what Runbysingers has to offer - without needing to get on an aeroplane.

The course runs from Thursday evening, when we meet for a welcome drink and dinner, to the following Sunday afternoon where we perform our new repertoire at a lunchtime concert in the town and finish with afternoon tea. There will be plenty of time off for sight-seeing and a chance to enjoy a Saturday evening concert by the Bath Bach Choir in Bath Abbey.

Who is the course for?
This is a course for experienced singers of all ages. It also helps if you enjoy good food, good company and the occasional glass of wine. We all eat together most evenings in the university refectory where everyone will soon get to know each other. Our singing holidays have proved equally popular with people travelling on their own and singing couples.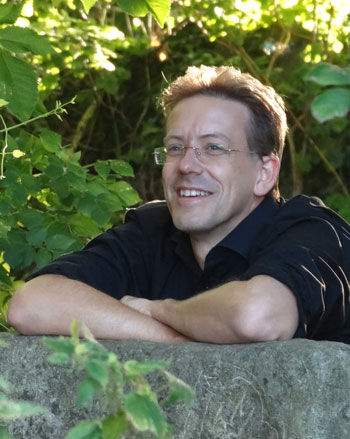 Musical Director
Matt Finch - a prolific composer and arranger - has been singing and performing music since he was a small child.
Musical Director for Bath Light Operatic Group for over 25 years, Matt completed his music degree at Bath Spa University where he conducted the choir and orchestra. Since then he has conducted several choirs including many virtual and online choirs. Read more...
Music
MUSIC TO INCLUDE
The long day closes - Sullivan
For the beauty of the earth - Rutter
They can't take that away from me - Gershwin
O sing unto the lord - Finch
Locus Iste - Bruckner
My bonnie lies over the ocean - Finch
A spotless rose - Howells
Ave Verum Corpus - Byrd
God so loved the world - Stainer
In paradisum - from Faure Requiem
An Arrangement by J.Jackson
Where to stay?
We will be using the university's student accommodation which is bright, clean and recently built - but not particularly spacious. The rooms are all en suite. There are no twin rooms but there are also NO SINGLE ROOM SUPPLEMENTS.
Getting there
The University of Bath is about 2 km from the railway station and is well served with local buses. There is also ample parking on campus.
What does it cost?
The course fee is payable in two stages - £145 on registration and a balance of £395 which will be invoiced approximately four weeks before arrival. This covers tuition, three nights accommodation, breakfast every day, two evening meals and tea on the Sunday. Lunch is not provided but there are various catering outlets on campus. Music - which can be kept - is also included and will be mailed to you four-six weeks in advance. If the course is prevented from going ahead for any reason, any payments received will be refunded within seven days.
Any questions?
If you have any questions at all please contact Nick Couchman (nick@runbysingers.org) or Emma Ford (emma@runbysingers.org) . You can also ring us on 01462 893972 but please bear in mind that we are often out of the office.