Ghislaine Morgan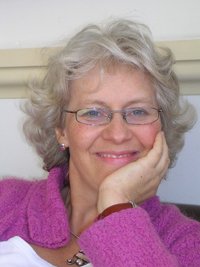 Ghislaine Morgan is in much demand internationally as a workshop leader/choral coach, and singing teacher. She read music at Oxford University, music education at London University and singing at the Royal College of Music. She now trains choirs and individuals across Europe. She is the founder/director of the Sintra International Singing and Choral Conducting Course, the director of the Casole International Ren-aissance Polyphony School, and conductor of the Viaggio trai i Maestri della Polifonia courses.
For 20 years she performed throughout Europe, India, Japan and the USA with top UK vocal ensembles such as The Monteverdi Choir, The Tallis Scholars, The Sixteen, the King's Consort, and The Richard Hickox Singers. She appeared as soloist on various recordings for the Arte Nova, Decca, EMI, Gimell, Naxos, Richmond and Regent labels.

Solo engagements include a tour of South Africa singing Mahler's Das Knaben Wunderhorn; recording the title role of Handel's Deborah for German radio; concerts for the Mathieson Music School Calcutta Interna-tional Festival; the Tel Aviv Festival for Vocal music; and the Sligo Festival of Baroque Music; and collabora-tions with Ballet du Nord.

Educational work now being her focus, Ghislaine has a passion for encouraging others to be expressive with confidence, and a desire to demystify vocal technique. Her teaching career has been varied - from training trebles for the national opera houses, boys on an Indian Mission station, and singing teachers in Lusaka. She presently works with choral scholars at Cambridge University, and teaches privately in London and Amsterdam.

Ghislaine has recently been a juror for the London International A Cappella Choir Competition. She has directed workshops in Britain, France, Denmark, Germany, Iceland, India, Indonesia, Italy, Luxembourg, The Netherlands, Portugal, Spain and Zambia. She is the choral coach of Il Convitto Armonco, and Studium Canticum, and is on the faculty of the Lacock Singing Courses, the National Youth Choirs of Great Britain, and the Platinum Choral Workshops.