Transylvanian Adventure

- 18 October to 25 October 2020

Directed by Jeremy Jackman
Transylvanian Adventure
Introduction
Never mind the vampires, Transylvania is astonishingly beautiful. Lush countryside surrounded by mountains, forests and lakes provides a setting for splendid castles and palaces. Hungarian and Austrian influences have shaped the architecture of the cities and the ingredients of the local cuisine - not to mention some remarkably good wine. To take full advantage of the setting we will travel around rather more than usual to visit Bran (Dracula's Castle) , the Unesco heritage town of Sighisoara (where we will spend a full day) and Peles Castle. We also plan to begin with an optional overnight stay in Bucharest and a visit to Ceaucescu's magnificent but monstrous Palace of the People.
Our base will be the city of Brasov - which looks and feels very Austrian.

The course will begin with dinner at 7.30 pm on Sunday evening with rehearsals starting in earnest the next day. but, if you have time, we do recommend that you take advantage of our optional extra night in Bucharest. Singers joining us in Bucharest will be able to avail of coach transport from the Bucharest Hilton straight to our hotel in Brasov.
Who is the course for?
This Transylvanian experience will offer a mix of singing and sightseeing that those of you who enjoyed the Bach Pilgrimage will recognise. The week will conclude with a full concert in Brasov's cathedral-sized Black Church, and there will be other brief singing opportunities as we travel around, but there is far too much to see to spend all our time in rehearsals. Transport around Transylvania, entrance fees and the services of guides are all included in the course fee. Having said all that, this is still not a course for beginners - our programme of music includes a world premiere commission so Jeremy will be expecting participants to spend some time preparing the music before we arrive in Brasov.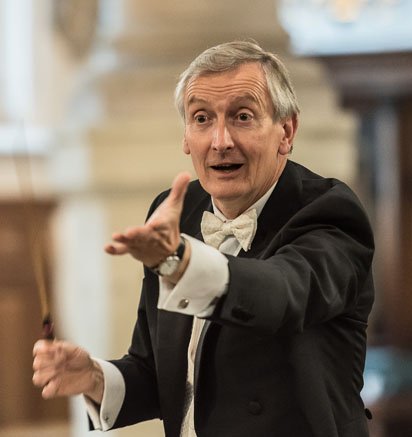 Musical Director
Jeremy Jackman's musical education began as a chorister at St Paul's Cathedral, and continued at the Royal College of Music and Hull University. He sang throughout Eastern and Western Europe as a soloist, and with ensembles such as the BBC Singers, the BBC Northern Singers, the Alfred Deller Choir, the Tallis Scholars and The Sixteen. Read more...
Music
FROM BAROQUE TO BRAND NEW


Let Thy Hand Be Strengthened - Blow

Turn Thee Again, O Lord At The Last - Attwood

O Saviour of the World - Ouseley

Oculi Omnium - Wood

Cantate Domino - Monteverdi

Vollendet Ist Das Grosse Werk Haydn

Geistliches Lied - Brahms

Blessed City, Heav'nly Salem - Bairstow

World Premiere: To Walk Innocently - Jackman
Where to stay?
RBS headquarters during our stay will be the 5 star Aro Palace Hotel with its luxurious spa and swimming pool. If you read reviews of the hotel, make sure they are recent ones because the interior has been transformed following a massive programme of investment and renovation . Whatever it may have been in the past, it is now a very comfortable place to stay - hence the 5 stars. We will rehearse in the Hotel ballroom.
Getting there
This bit is up to you and is not included in the price of the week. The nearest airports are Bucharest and Cluj. Both have bus connections to Brasov. Train services are not recommended as they are unreliable and unpopular.
What does it cost?
The course fee including the concert and seven nights accommodation in the Aro Palace (based on two sharing) will be £1175 per person sharing. This includes all outings - transport, admission fees, guides etc - and five three-course group meals. Wine is served with all meals. There is a single occupancy supplement of £35 per night. Non-singers sharing a singer's room will pay a reduced fee of £875. Music - which can be kept - will cost £25 and is sent out six-eight weeks in advance.
Travel and health insurance
All singers are required to take out appropriate travel insurance and supply their policy details to us before the course begins. You should also bring an EHIC card with you.
Any questions?
If you have any questions at all please contact Nick Couchman (nick@runbysingers.org) or Emma Ford (emma@runbysingers.org) . You can also ring us on 01462 893972 but please bear in mind that we are often out of the office.