Sorry -
Beverley Minster Weekend

has already taken place. To receive details of next year's holidays - and priority consideration for booking - please join our Mailing List
Beverley Minster Weekend
Introduction
Learn to sing like a cathedral chorister in Beverley Minster, Yorkshire. This study weekend for experienced singers will focus on the glorious music of the Anglican liturgy with particular emphasis on the service of Evensong. Our weekend, which will be based in the Song School of the cathedral, will concentrate on plainsong, psalm-reading and the canticles. Our course tutor, Peter North, is Head of Voice at King's School Ely and his calm, reassuring approach will soon put everyone at ease. We will sing two Evensong services and a morning Communion over the weekend. There will also be an evening meal together on the Friday night, plenty of leisure time to explore Beverley - and a guided tour of the Minster itself.

Who is the course for?
This is not a Bring & Sing event. Participants should be experienced choral singers with some sight-reading ability and must be prepared to study the music beforehand.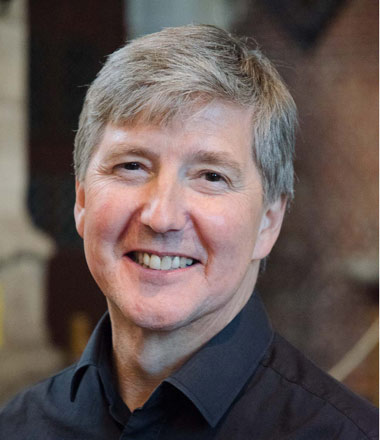 Musical Director
Peter North is Head of Voice at King's School, Ely and the director of a number of highly regarded chamber choirs. Peter was a Tenor Lay Clerk at Ely Cathedral for 17 years and is also a member of the early music group Musica Contexta with whom he has appeared on several recordings for Chandos. Read more...
Music
Saturday Evensong:
CV Stanford: Magnificat and Nunc Dimittis in C
CV Stanford: Justorum Animae

Sunday Eucharist:
Herbert Howells: Collegium Regale
Thomas Tallis: O Nata Lux

Sunday Evensong
Arthur Wills: Magnificat and Nunc Dimittis on Plainsong Tones
Philip Moore: All wisdom cometh from the Lord
Plus psalms, office hymns and responses

Where to stay?
Beverley has lots of good, small places to stay and some of our singers live near enough to travel in daily. For this reason, we suggest that singers arrange their own accommodation. This worked very well at our last cathedral weekend in Manchester. As we start rehearsals on Friday morning, you may wish to arrange to be in or near Beverley on Thursday night.
Getting there
This bit is up to you and is not included in the price of the weekend. Just ensure that you arrive in good time for our 10.00 am rehearsal on Friday.
What does it cost?
The course fee is £295 which will cover all tuition, the cathedral tour and a 3-course evening meal. Accommodation is not included but there is a good choice of hotels and B&B accomodation available. Music - which can be kept - costs £20 and will be sent out about eight weeks in advance. Non-singing partners are welcome to join us subject to availability and pay just £60.00.
Travel and health insurance
Insurance is not included so we strongly recommend that all singers take out their own cover.
Any questions?
If you have any questions at all please contact Nick Couchman ([email protected]) or Emma Ford ([email protected]) or ring us during office hours on 01462 372702.