"Henry Purcell and the Chapel Royal" (note date change)
For some years, singers have been asking us to arrange on of our longer courses in England. Now for the first time we have an event that should satisfy that need. When we looked at Bath Spa University's Newton Park site we really liked what we saw - and we think you will like it too. It's a modern well-equipped institution set in a beautiful rolling landscape - part of the Duchy of Cornwall. And it's only a few minutes drive from the centre of Bath - surely one of the UK's most attractive and interesting cities. When we are not singing we will have plenty of time to explore the Roman Baths, antique shops, tearooms and ancient buildings. And in the evenings there is a well-stocked and convivial university bar.

As we are in England we will celebrate the best of England's choral repertoire focusing particularly on the work of Henry Purcell and his fellow Chapel Royal musicians. And we have former King's singer and Bath resident, Nigel Perrin to direct us. We will be joined by a talented quartet of string and keyboard players.

Confident singers who are used to solo and consort work may apply to be considered for the semi-chorus. ​
Who is the course for?
This course is for experienced choral singers of all ages. Participants should have reasonable sight-reading ability and be prepared to study the music beforehand. All music is sent to participants out six-eight weeks in advance. It also helps if you enjoy good food, good company and the occasional glass of wine. We wil all eat together most evenings so everyone will soon get to know each other. Our singing holidays have proved equally popular with people travelling on their own and singing couples.

The course runs from Sunday evening, when we meet for dinner, to the following Friday where we perform our new repertoire at a lunchtime concert in one of Bath's splendid churches - followed by Afternoon Tea in Bath University's Italian Garden (weather permitting).
Music
Thomas Tallis 1505-1585
Dum Transisset (SSATB) & O nata lux (SATTB)
William Byrd 1540- 1623
Haec Dies (SSATTB)
Orlando Gibbons 1583-1625
O clap your hands (SSAATTBB)
Pelham Humphrey 1647-1674
Hear, O heavens (verse anthem with organ)
John Blow 1648-1708
Deus misereatur (in A) (SATB) & Let thy hand be strengthened (SATB)
Henry Purcell 1659-1695
Magnificat & Nunc Dimittis in G minor (SATB organ)
Hear my prayer (SSAATTBB) a cappella
Remember not, Lord, our offences (SSATB
O sing unto the Lord (SATB soloists, chorus, organ)
Deus misereatur (SATB with organ)
William Boyce 1711-1779
By the waters of Babylon (SATB)

Nigel Perrin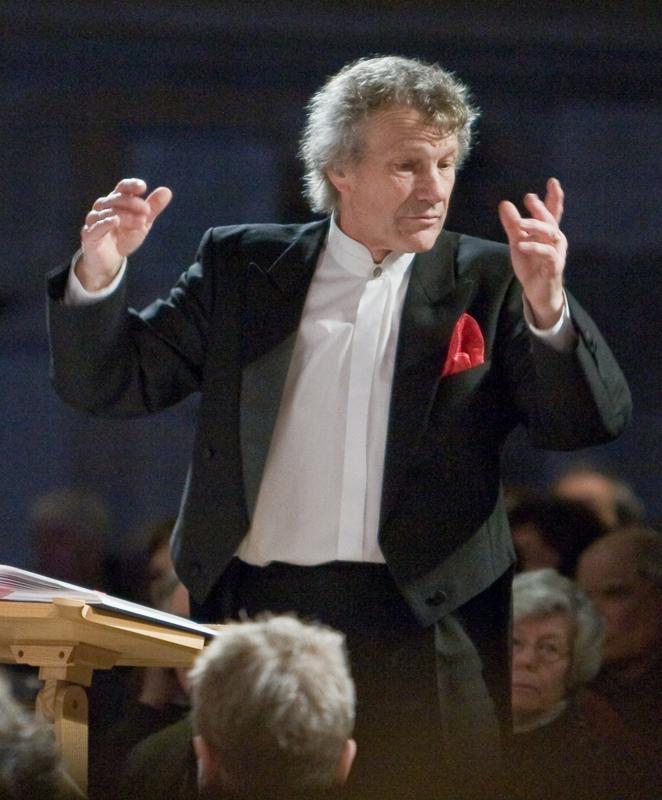 Nigel Perrin's musical life began as a boy chorister at Ely Cathedral, from where he won a choral scholarship to King's College, Cambridge, to study under Sir David Willcocks. After a short time spent singing in most of London's professional choirs, Nigel became well-known as the high voice of the King's Singers and for the next eleven years he travelled the world on concert tours, recorded some twenty-five albums and appeared in countless television shows with artists as diverse as Kiri Te Kanawa and Cliff Richard.

This background and experience formed the basis of his current international career – conducting, directing choral workshops and summer schools, adjudicating and teaching. He is a member of staff at Wells Cathedral Specialist Music School, where he works with young developing voices and trains the Chapel Choir. read more...
What does it cost?
The course fee is payable in two stages - £150 on registration and a further £545 no later than eight weeks before arrival in Bath. This covers tuition, the concert, five nights accommodation with breakfast at the university, and four evening meals. We will be using the university's student accommodation which is bright, clean and very recently refurbished - but not particularly spacious. The rooms are all en suite and all contain a single 4 foot bed - six inches narrower than a standard double. There are no twin rooms but there are also NO SINGLE ROOM SUPPLEMENTS.

Couples who wish to share will receive a discount and but are advised that the beds are not really designed for two full-sized adults to sleep in. All rooms have access to tea and coffee making facilities.
Travel and health insurance
Insurance is not included so we strongly recommend that all singers take out their own cover. You should also bring an EHIC card with you.
Any questions?
If you have any questions at all please contact Nick Couchman (nick@runbysingers.org) or Emma Ford (emma@runbysingers.org) or ring Nick during office hours on 01462 893972. The office is not always staffed but if we are not there, leave a message and we will call you back within a day or two.