Return to Barcelona

- 11 September to 15 September 2019

Directed by David Skinner
Barcelona
Introduction
Our 2017 visit to the remarkable city of Barcelona was very special with a daytime performance in the Sagrada Familia cathedral and another evening concert at the end of the course. We plan a very similar visit for 2019 but with David Skinner wielding the baton. Barcelona has been on many singer's wishlist for many year so we are delighted to be re-visiting this vibrant and cultured city in 2019 Don't worry about the warm weather; we have found a delightfully air-conditioned hotel and rehearsal room in the centre of Barcelona. There is a taxi rank and a metro station conveniently located just outside our hotel so the market stalls of the Ramblas, the palm-fringed seafront, and Gaudi's iconic buildings are only a few minutes away .

Who is the course for?
This is not a Bring & Sing event. Participants should be experienced choral singers with some sight-reading ability and must be prepared to learn their part beforehand.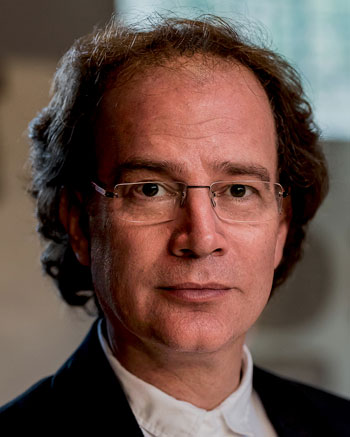 Musical Director
David Skinner is Fellow, Praelector, and Osborn Director of Music at Sidney Sussex College in the University of Cambridge where he teaches historical and practical topics from the medieval and renaissance periods, as well as directing the chapel choir. Read more...
Music
THOMÁS LUIS DE VICTORIA & CHRISTÓBAL DE MORALES
Songs of War and Devotion

Programme to include:

Missa Pro Victoria (Victoria) — SSSAATTBB
Estote fortes in bello (Victoria) — SATB
Jubilate Deo (Morales) — SAATTB
Emendemus in melius (Morales) — SAATB
Manus tuae Domine (Morales) — SSATB
Where to stay?
Accomodation in Barcelona is notoriously expensive and getting an allocation of rooms large enough to house a choir has been challenging so we are delighted to have secured rooms again at the popular four-star Hotel Catalonia near Plaza Espana. The hotel has a restaurant, a rooftop bar and a swimming pool, a spa - and a nice large breakfast room complete with nice large breakfast! If you have always wanted to see Barcelona in style, this is your chance. We do most of our rehearsals in the morning so there will be plenty of time off for shopping and sight-seeing. Non-singing partners, who benefit from a generous discount, are very welcome.
Getting there
This bit is up to you and is not included in the price. There are budget flights available from Easyjet and Ryanair. There are also regular scheduled services with the main national carriers. Getting from the airport to the hotel couldn't be simpler, The Express Aerobus leaves from outside the terminal every 10 minutes - first stop Plaza Espana right outside the hotel! You need to arrive in time for dinner on Wednesday night and can leave any time on Sunday. Please let us know in good time if you want to stay for any extra nights.
What does it cost?
The course fee is £895 which will cover all tuition, four nights 4-star accomodation in central Barcelona with full breakfast, two 3-course evening meals with wine, and the private guided tours of the Sagrada Familia and the Palace of Music. This price is based on two sharing so there will be a single occupancy supplement of £40 a night . Non-singers sharing a singer's room pay a reduced rate of £695 . Music for the course, which can be kept, will cost £25.

We will require a £195 deposit per person at time of booking with the balance payable no later than eight weeks before we leave. Invoices will be sent out with the music.
Travel and health insurance
Insurance is not included so we strongly recommend that all singers take out their own cover. You should also bring an EHIC card with you.
Any questions?
If you have any questions at all please contact Nick Couchman (nick@runbysingers.org) or Emma Ford (emma@runbysingers.org) or ring Nick during office hours on 01462 893972.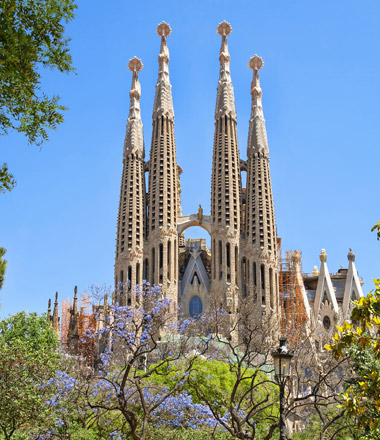 Gaudi's Masterpiece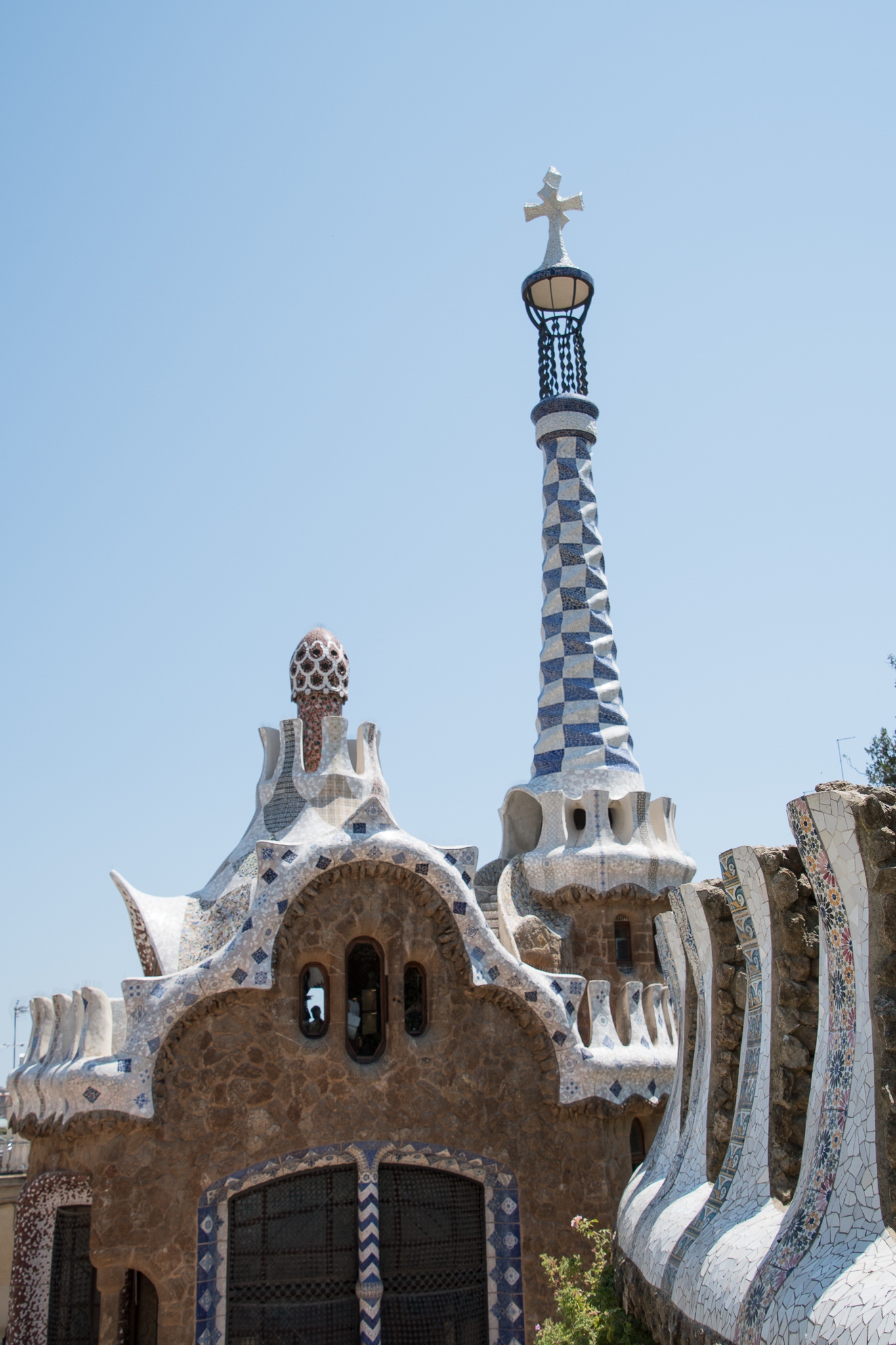 Park Guell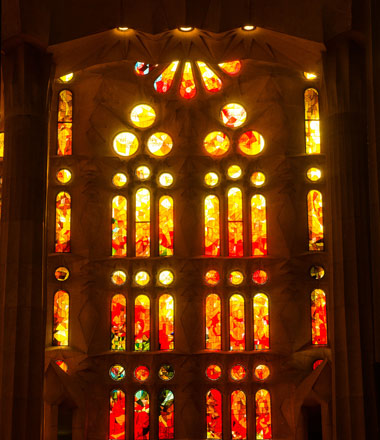 Sagrada Familia Window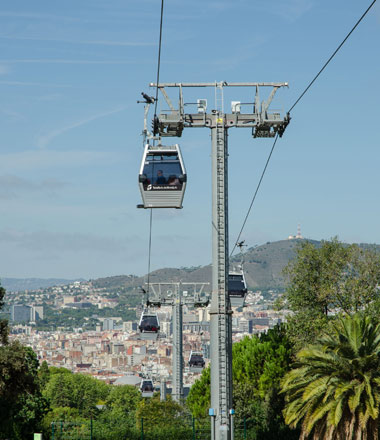 Olympic Cable Car