Victoria Requiem & Spanish Funeral Motets
This week is designed for more advanced singers who are comfortable singing in small chamber groups following the model established in Burgos and Antwerp. The group will be smaller than usual and there will be splits in upper and lower voices. The week will be directed once again by the internationally acclaimed musicologist and choral director Dr David Skinner, director of Alamire and co-founder of The Cardinall's Musick.

Numbers will be capped at just 40 voices, excluding Nick and those who help him, so early application is strongly advised; however places will not be allocated purely on a first-come, first-served basis. David is keen to have the right balance of voices for this special study week and we ask you to be patient if you don't receive an answer as quickly as you would like. Everybody should have a response within two - three weeks of applying. Applications from music students and graduates are particularly welcome and a small number of bursaries will be available.

Avila is of course the birthplace of Victoria and we shall have an opportunity to sing in the Cathedral where Victoria was a chorister. We will stay in a very comfortable four-star hotel right in the centre of town and close to our splendid rehearsal room. If there is sufficient interest, we will have an outing to Segovia.
Music
TOMAS LUIS DE VICTORIA
Missa Pro Defunctis
Taedet animam meam vitae meae
Versa est in luctum

FRANCISCO GUERRERO
Peccantem me quotidieve
Hei mihi, Domine

ALONSO LOBO
Versa est in luctum

JUAN ESQUIVAL
In Paradisum

David Skinner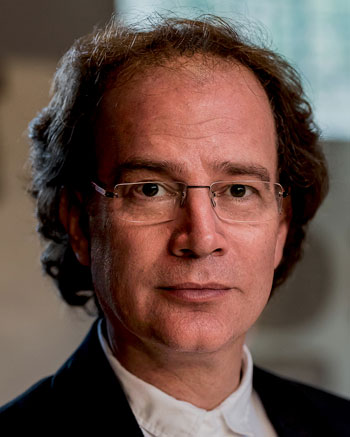 David Skinner is Fellow, Praelector, and Osborn Director of Music at Sidney Sussex College in the University of Cambridge where he teaches historical and practical topics from the medieval and renaissance periods, as well as directing the chapel choir.

He is also artistic director of the professional consort Alamire (www.alamire.co.uk), who received the 2015 Gramophone Award in Early Music for their recording of The Spy's Choirbook (London, British Library, Royal 8.g.vii). Anne Boleyn's Songbook (London, Royal College of Music, MS 1070) similarly met with great critical acclaim, having received Australia's Limelight Award and a nomination for a BBC Music Magazine Award.

His latest CD, Thomas Tallis 'Songs of Reformation', been featured on BBC Breakfast Television and various media owing to the discovery of Queen Katherine Parr's links with Tallis. It was named CD of the Month in BBC Music Magazine (January, 2018).
read more...

Who is the course for?
This course is for experienced choral singers. Participants should have good sight-reading ability and be prepared to study the music beforehand. It also helps if you enjoy good food, good company and the occasional glass of wine. We all eat together most evenings in a selection of different restaurants where everyone will soon get to know each other. Our singing holidays have proved equally popular with people travelling on their own and singing couples.

We will rehearse together for approximately five hours each day with breaks for coffee and a long afternoon break. As usual, Thursday will be a half-day when people may choose to explore a little further afield. We stand throughout the concert and for much of our rehearsal; if you find walking or standing for long periods difficult, please ring us to discuss.
Getting there
This bit is up to you and is not included in the price. Madrid is the nearest airport with budget flights available from Easyjet and Ryanair as well as the major national carriers. There are express buses and trains from Madrid and we shall also have our own private coach for people who choose to come a day early and meet us in Madrid.
Travel and health insurance
Insurance is not included so we strongly recommend that all singers take out their own cover. You should also bring an EHIC card with you.
What does it cost?
The course fee is payable in two stages - £195 on registration and a balance of £795 which will be invoiced approximately eight weeks before arrival in Spain. This covers tuition, four evening meals and seven nights four-star B&B accomodation in a comfortable, centrally located, hotel. This price is based on two sharing so there is a single occupancy supplement is £30 a night. Non-singing partners, sharing a singer's room, pay a reduced fee of £595 but this is subject to availability. Music - which can be kept - will cost £25.00.
Transport is not included.

The course starts with dinner on Sunday evening and ends officially after our concert on Saturday . Most people will choose to go home the next day but if you wish to stay an extra day or, indeed, come a day early let us know in good time and we should be able to arrange it for you.
Madrid Option
In previous visits to Avila, many people chose to come a day early and spend a night in Madrid. We have put together a package which includes a Saturday night visit to a particularly good Flamenco Club - one of the best in Spain - an overnight stay with breakfast in a four-star city-centre hotel, and coach transfer to Avila the next day. We will leave in the late afernoon to allow a bit of sight-seeing time in Madrid. The package cost will be £130 per person sharing with a single occupancy supplement of £30.
Any questions?
If you have any questions at all please contact Nick Couchman (nick@runbysingers.org) or Emma Ford (emma@runbysingers.org) or ring Nick during office hours on 01462 893972. The office is not always occupied but if we are not there, leave a message and we will call you back promptly.