Advent in Weimar

- 30 November to 4 December

Directed by Colin Durrant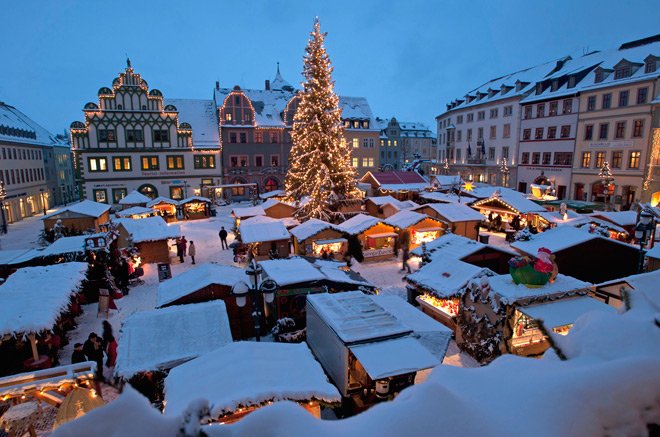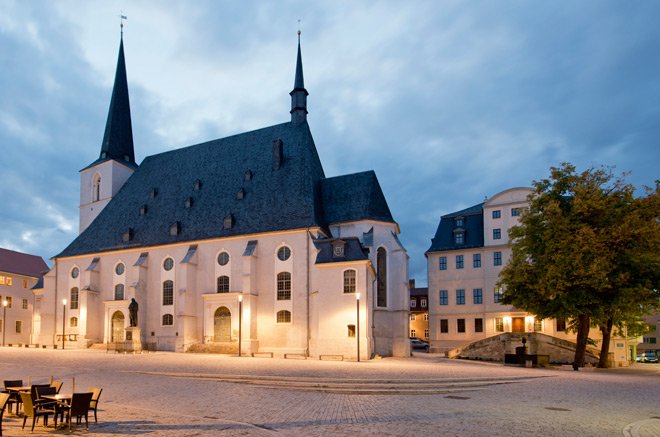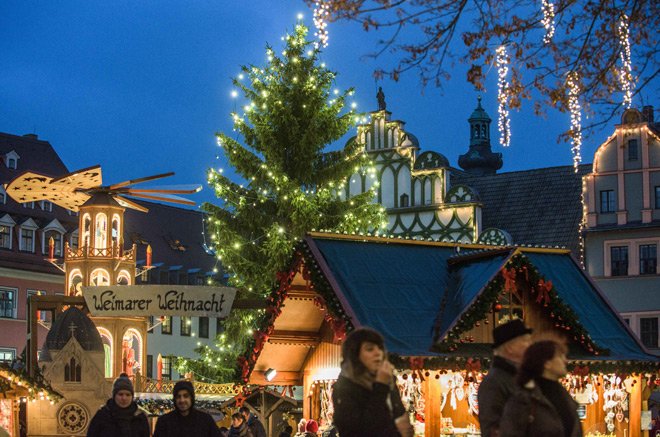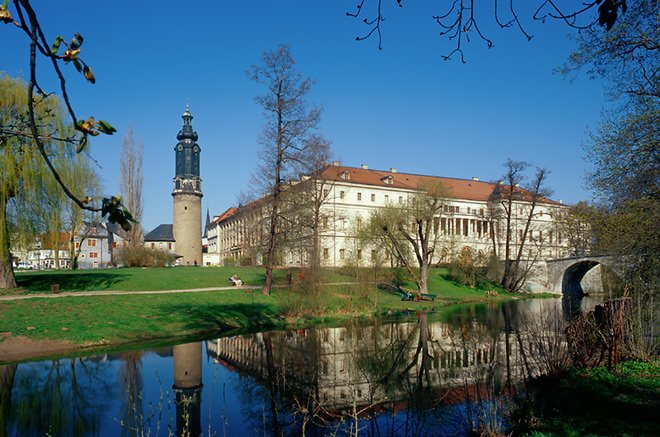 Advent in Weimar
If you really enjoyed last year's Christmas visit to Vienna, but found the Christmas markets and the city itself just a bit too busy, Weimar may be the perfect Advent destination for you. It's a city that feels like a beautifully preserved large town - we thought it was charming! Weimar was the home of Germany's two greatest poets - Goethe and Schiller - but also, for many years, JS Bach. We shall sing our concert in the Church where Bach's children (including Carl Philip Emmanuel) were baptised and see the tower where he was imprisoned by an irate Duke. Musicologists believe that it was during this incarceration that Bach wrote some of his finest work - including the 48 Preludes and Fugues - the Well Tempered Klavier.

We will sing a traditional English Advent concert in Bach's local Church and have secured the services of Colin Durrant - who many of you enjoyed singing with in Venice this year - to direct our music-making. There is plenty to do and see in Weimar when we are not singing, with the River Ilm, fine walks in the huge landscaped Park, museums, cafes and kellers - not to mention the Christmas markets. Weimar's markets are not as large and impressive as Vienna's - but they are a lot more accessible. The vistors are mostly locals or visitors from the region. The Gluhwein laced with rum is excellent and the grilled Thuringia sausages on offer are meant to be the best in Germany. Having sampled a few on your behalf, Nick is inclined to agree.
Find out more about Weimar here.
Leipzig Option
As we are so near Leipzig we though it might be good to visit some of Bach's other churches including the Thomaskirche where he is buried. We have arranged an optional day in Leipzig with a musical guided tour and some of the largest and most diverse Christmas markets in Germany to distract us. The cost of this extra day with the tour and an overnight stay in central Leipzig right opposite the Thomaskirche on the Wednesday night will be £150; the single occupancy supplement will be £35. If there are enough of us we will arrange a coach to Weimar the next day, if not, we will probably take the train. These onward transport costs can now be included in the Leipzig Option price.
Who is the course for?
This course is for experienced choral singers of all ages. Participants should be prepared to study the music beforehand, although nobody is expected to be note-perfect on Day One. It also helps if you enjoy good food, good company and the occasional glass of wine. Our singing holidays have proved equally popular with people travelling on their own and singing couples.
Music
Matin Responsary (Palestrina)
Of the Father's heart begotten (arr. Willcocks)
Teach me O Lord (Attwood)
Of a Rose, a lovely Rose -from Magnificat (Rutter)
Zion hört (J S Bach)
The Linden tree carol (arr. Jacques)
And the glory of the Lord - from Messiah (Handel)
Angelus ad virginem (arr. Willcocks)
O Thou the central orb (Wood)
Lo! He comes with clouds descending (arr. Willcocks)

Colin Durrant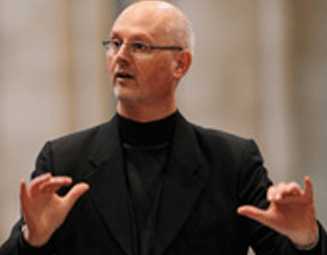 Dr Colin Durrant has been conducting choirs since the age of 15 – a very long time ago. He currently is conductor of the University of London Chamber Choir as well as Imperial College Choir. Colin has been leading the postgraduate programme in Music Education at the Institute of Education, University of London and previously been Visiting Professor at the University of Maryland and Choral Director of the New England Conservatoire in Boston. Colin has a wide range of choral conducting and teaching experience and is principal conducting tutor and on the standards and training unit for the Association of British Choral Directors.
Where do we stay?

Weimar is a popular place during the Advent markets but we have been negotiating hard on your behalf. As ever there is a balance to be struck between location and cost. For this event we have therefore chosen two hotels – a very comfortable (some would say luxurious) four star hotel in the centre of everything – and a perfectly acceptable alternative hotel about 15/20 minutes walk away.

The four-star Russischer Hof is ideally situated within strolling distance of shops, the markets, museums and (most importantly) our rehearsal room. The staff speak excellent English, there is a bar and restaurant, and a handy taxi rank outside the hotel. It is an elegant, traditionally styled hotel and justifiably popular. The price we have negotiated makes this a very good value hotel by German standards but it will still be an expensive option for some singers.

The Leonardo Hotel is also four star but is rather more modern. It also has a bar and restaurant and is sited opposite the gorgeous Park an der Ilm about a kilometre outside the town itself. The walk into town is quite pleasant and there is even a bus for the hard of walking.
What does it cost?
The cost of the singing package including the concert, four nights at the Russischer Hof with full breakfast and two 3-course evening meals will be £745 per person sharing. (Single room supplement £35 per night) The Leonardo option will be £645 per person sharing (Single room supplement £30 per night) Non-singing partners are welcome and pay a reduced fee of £495 and £395 respectively. This includes full participation in all group activites. We will require a £125.00 deposit per person and the balance will be invoiced no later than eight weeks before we leave.
Getting there
This bit is up to you and is not included in the price of the weekend. The nearest international airports are Leipzig and Berlin both of which have excellent rail links to Weimar. In fact, making good use of the excellent Deutsche Bahn high-speed rail services is definitely the best way to travel to and from Weimar. The course starts with dinner on the Thursday night and ends on Sunday evening after our concert. Most people will choose to go home on Monday but if you wish to stay an extra day please let us know in good time and we should be able to arrange it for you.
Travel and health insurance
Insurance is not included so we strongly recommend that all singers take out their own cover. You should also bring an EHIC card with you.
Any questions?
If you have any questions at all please contact Nick Couchman (nick@runbysingers.org) or Emma Ford (emma@runbysingers.org) or ring Nick during office hours on 01462 893972. The office is not always occupied but if we are not there, leave a message and we will call you back promptly.
.
Other Singing Holidays