Spanish Retreat

- 1 November to 5 November

Directed by Peter North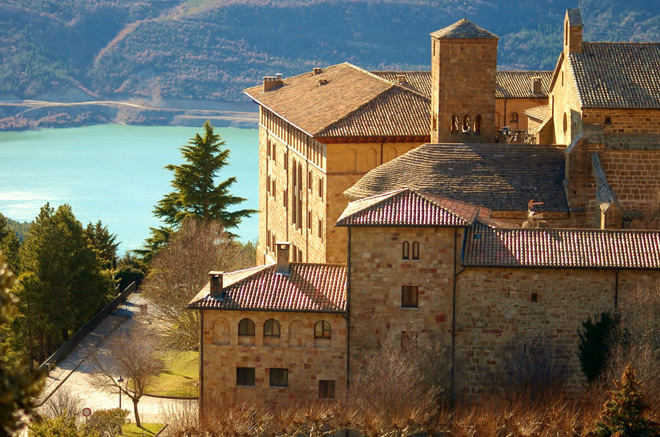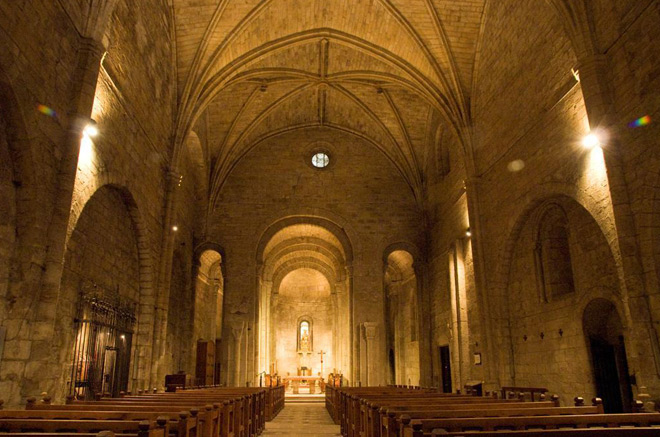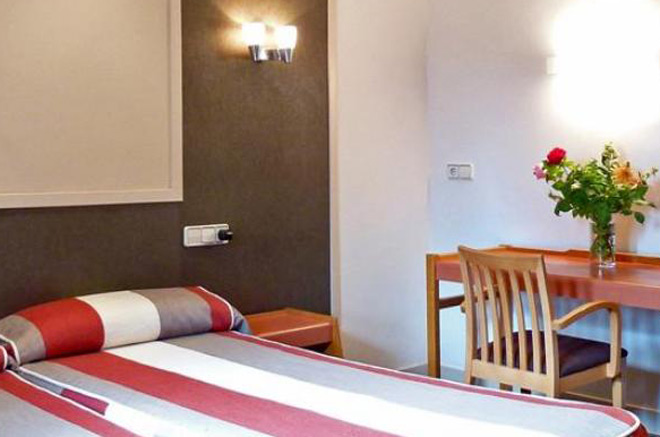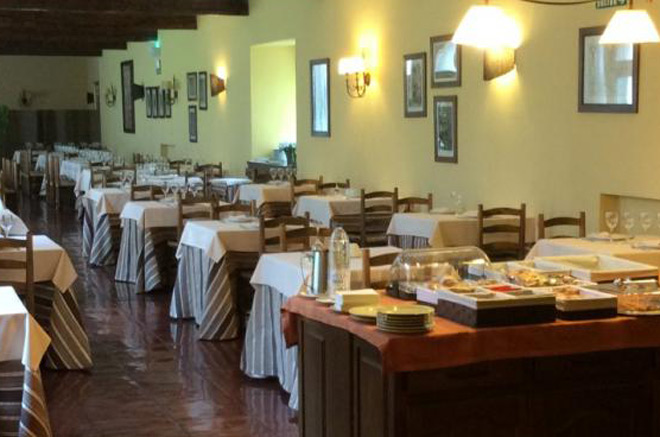 Spanish Retreat: Autumn in Navarra
Join us this Autumn for a cloistered long weekend in Spain. Our singers will take over a Benedictine monastery of Leyre - alongside its community of monks - for a special musical retreat. We will sing Faure's moving Requiem in the monastery chapel during a special All Souls concert, as the people of the region remember loved ones who have passed. We have also been invited to sing the Gregorian Chant service of Compline with the monks.
The accommodation is simple but clean and modern with all rooms benefitting from ensuite facilities. There is an on-site restaurant - even a bar - but the nearest town is over an hour's walk. We have chosen this monastery because of it's superb setting surrounded by woodland and mountains and overlooking a lake. There is wifi if you really insist but we suggest you bring a book, get out and walk and explore whatever spirituality lies within you.
Who is the course for?
This course is for experienced choral singers of all ages.Participants should have reasonable sight-reading ability and be prepared to study the music beforehand, although nobody is expected to be note-perfect on Day One. Places are limited to a maximum of 40 singers although non-singers are able to join us subject to availability.
Music
Faure Requiem (Red Novello edition)
Plainsong and Anthem for Compline tba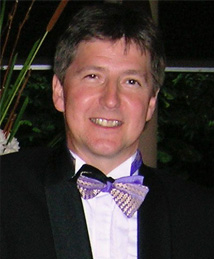 Peter North is Head of Voice at King's School, Ely and the director of a number of highly regarded chamber choirs. Peter was a Tenor Lay Clerk at Ely Cathedral for 17 years where he directs music for Compline services during Advent and Lent.

He is also a member of the early music group Musica Contexta with whom he has appeared on several recordings for Chandos.

Peter has directed a number of workshops for Run by Singers including cathedral weekends in Bury,Ely and Lincoln and a weekend of music for Choir and Brass in Venice.
What does it cost?
The course fee is £750 which will cover all tuition, four nights accomodation at the monastery with buffet breakfast, and four 3-course evening meals, but not transport. We will require a £195 deposit per person at time of booking. The balance is payable no later than eight weeks before we leave. This price is based on two sharing and single rooms are in short supply so sharing is strongly recommended. Non-singers sharing a singer's room pay £550. There is a single occupancy supplement of £30 per night -subject to availability. Invoices will be sent out with the music and course timetable. IMPORTANT: Singers should bring their own copy of the Faure Requiem which must be the Novello edition edited by Ratcliffe. Other music will be provided and is included in the course fee.
Getting there
This bit is up to you and is not included in the price of the weekend. The nearest international airports are Zaragoza and Bilbao but there is a much nearer domestic airport in Pamplona which will probably suit most singers rather better. There are regular inexpensive flights between Pamplona and Madrid.

Any questions?
If you have any questions at all please contact Nick Couchman (nick@runbysingers.org) or Emma Ford (emma@runbysingers.org) or ring Nick during office hours on 01462 893972. The office is not always occupied but, if we are not there, leave a message and we will call you back promptly.
Other Singing Holidays