A Week in Krakow

- 4 June to 11 June

Directed by Patrick Craig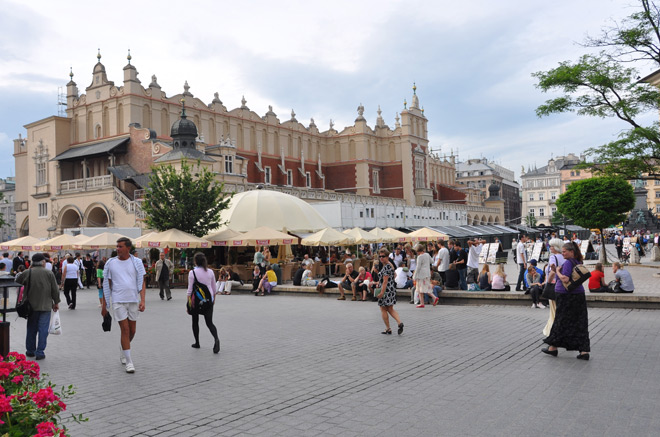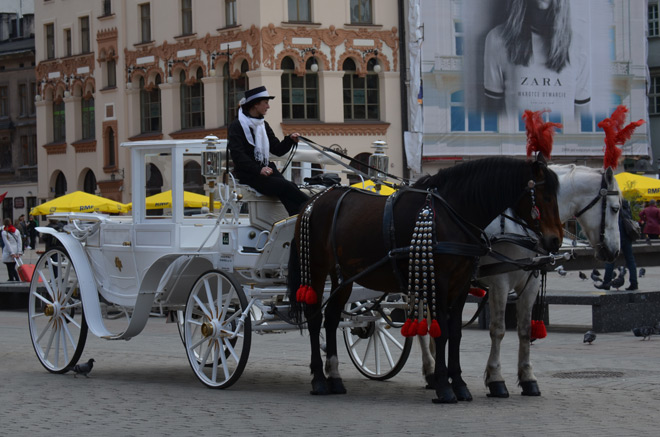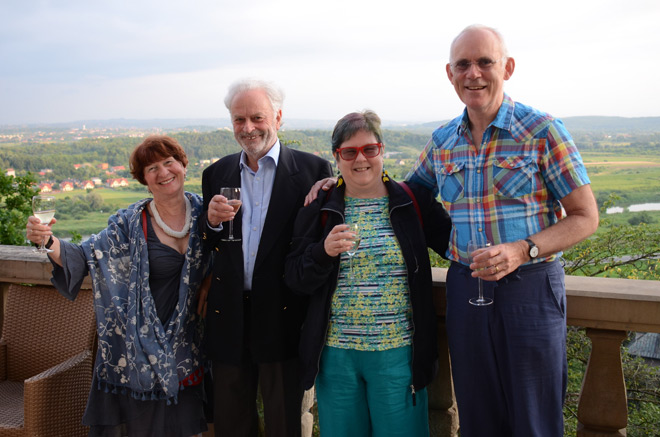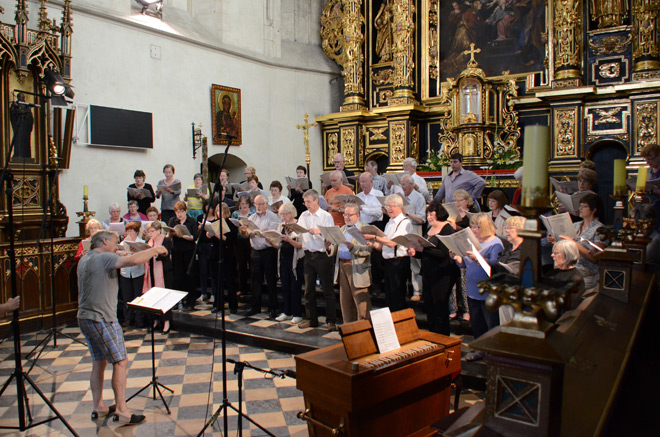 Krakow
This will be our third visit to the cultural capital of Poland. Our visit in 2014 was a huge success and we were determined to come back for more. If you were on that week you will know what I am talking about. With historic squares, cafes, markets, world-class museums, and a Royal Castle, this city really does have it all - the whole of the Old Town is a UNESCO World Heritage site!

Krakow was annexed by Germany at an early stage of the war and escaped the bombing and shelling that virtually destroyed Warsaw. As a result, it has preserved much of its medieval character, most of its ancient city walls and all of its civic pride. Music is very important in the city ; many celebrated musicians, including Nigel Kennedy, live here and good choirs are always very well received. The City hosts two major international Choral festivals each year.

When we are not rehearsing, there will be plenty of time to enjoy Krakow. There are splendid markets - including the covered Cloth Hall and cafe-fringed squares. There is the Royal Castle at Wawel, the old Jewish Quarter, the stunning Oskar Schindler museum - just recently opened - and, within easy travelling distance, the dark shadow of Auschwitz.

You can tour the sights of the Old Town in a horse-drawn carriage, a tram, or an electric tour cart - Krakow's equivalent of the rickshaw. Guides are very well informed (often students from the university) and usually speak good English.
Who is the course for?
This course is for experienced choral singers of all ages. Participants should have reasonable sight-reading ability and be prepared to study the music beforehand, although nobody is expected to be note-perfect on Day One. It also helps if you enjoy good food, good company and the occasional glass of wine. We all eat together most evenings in a selection of different restaurants where everyone will soon get to know each other. Non-singing partners are welcome to join us subject to availability and benefit from a significant discount.

Our singing holidays have proved equally popular with people travelling on their own and singing couples. The course proper runs from Sunday evening, when we meet for an introductory dinner, to the following Saturday evening where we perform our new repertoire at a concert at St Catherine's Church - Krakow's most popular choral music venue. We will rehearse together for approximately five hours each day with breaks for coffee and a long afternoon break. As usual, Thursday will be a half-day when people may choose to explore a little further afield.
Music
RunbySingers is an organisation that builds community through good music and good food. In this programme, Patrick Craig will celebrate this combination of the best things in life with some of his favourite music representing his work with The Tallis Scholars, The Cardinall's Musick and at St Paul's Cathedral. Focussing on texts from the Song of Songs, descriptions of Mary, and a selection of Eucharistic motets, we will discover music from across the world, ancient and modern, which revels in the imagery of these delicious tastes.


O quam suavis - Lobo

Salve Regina - Franco

Trahe me post te - Guerrero

Quam pulchra es & Guttur tuum - Palestrina

Domine tu jurasti - Byrd

Descendi in hortum meum - Rore

O taste and see - Vaughan Williams

Jesus Christ the apple tree - Poston

The Lamb - Tavener
Patrick Craig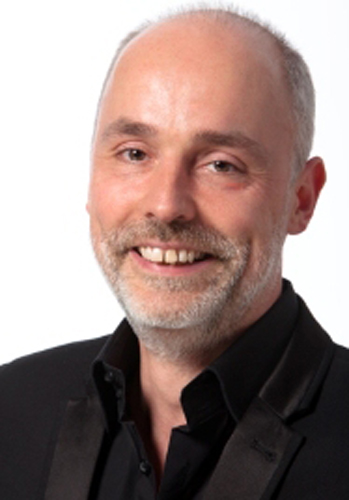 Patrick Craig is a countertenor, harpist, teacher, lecturer and conductor.
He is a Vicar Choral at St Paul's Cathedral and has sung almost a thousand concerts with the Tallis Scholars. He is also a member of The Cardinall's Musick who won the Gramophone Record of the Year award for their recording of William Byrd's Infelix ego.

Patrick has also taught and directed on Tallis Scholars Summer Schools in UK, USA and Australia, and was a guest tutor on the new Renaissance Academy Summer School. He has also guest conducted the Chiara Choir and led one day workshops for Brighton Consort and Border Marches Early Music Forum. He has also led Lacock Courses in Monteconero, Jimena, and Trogir, combining exploration of 16th and 17th century sacred music with its historical and cultural contexts.
What does it cost?
The course fee is payable in two stages - £195 on registration and the balance of £600 no later than six weeks before arrival in Krakow. This covers tuition, seven nights B&B accomodation in a three-star hotel, and four evening meals. Transport is not included. This price is based on two sharing; a single occupancy supplement of £25 a night is payable by non-sharers. Non-singers sharing a singer's room pay a total of only £495 Music - which can be kept - will cost £25.00.
Where to stay?
Choosing the right place to stay in a major city is important. There is a wide choice of accommodation available in Krakow but much of it is outdated or inconveniently situated. June is a popular time to visit Krakow and, although it has not been overwhelmed by tourism, word is getting out and its popularity is growing - with good reason. We are returning to a popular hotel that we have worked with before which is within easy walking distance of the Main Square.
Getting there
This bit is up to you and is not included in the price. Krakow has its own airport which is well served from the UK - mostly by Ryanair and Easyjet. We use this useful site to help us find out who flies where by the way. We are happy to arrange airport pick-ups from Krakow airport in conjunction with a friendly local taxi firm. Travel and health insurance Insurance is not included so we recommend that all singers take out their own holiday and cancellation cover. You should also bring an EHIC form with you.
Any questions?
If you have any questions at all please contact Nick Couchman (nick@runbysingers.org) or Emma Ford (emma@runbysingers.org) or you can try ringing us during normal office hours on 01462 893972. The office is not always staffed but, if you leave a message, somebody will get back to you within a day or two.
Other Singing Holidays